VF Corporation with new sustainability & responsibility strategy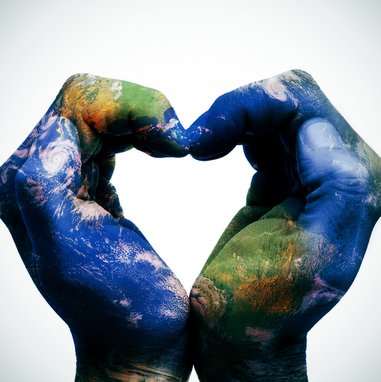 The North Carolina-based lifestyle apparel, footwear and accessories company announced its new global sustainability and responsibility strategy, Made for Change. VF aims to lead industrywide environmental and social improvements
Made for Change outlines VF's aspirations for advancing environmental and social improvements across its business, portfolio of brands, global supply chain and communities worldwide. Among the new goals and targets established as part of the strategy are VF's commitment to reduce its global environmental footprint by 50%, from farm to front door, by 2030, and to measurably improve the lives of one million garment industry workers and local community members by 2025. Additionally, VF has committed to a 35% reduction in the average environmental impact of key materials used to make its products.
"Respect for people and the planet has long been a guiding principle for VF, especially during the past decade as we've taken meaningful steps to embed environmental and socially responsible programs throughout every aspect of our global business", stated Steve Rendle, VF's Chairman, President and CEO, adding: "We are accelerating our actions at VF by combining our relentless focus on innovation and operational excellence with responsible business practices to drive meaningful and lasting changes."



The three strategy centers by Made for Change
VF's Made for Change strategy centers on three focus areas the company will pursue with clear action plans:

Circular Business Models: Fueled by a belief that the linear system of production – take, make, use, waste – is not sustainable for a planet with a growing population and limited resources, VF will pursue the commercialization of circular business models to continually reduce its environmental impact while creating new growth opportunities. This work includes a focus on branded rental and recommerce business strategies for its brands, in addition to emphasizing products that are designed to have a second life.


Scale for Good: As one of the world's largest apparel and footwear companies, VF will leverage its global scale and influence to drive meaningful changes across the industry. This includes dramatically reducing the impact of materials used to manufacture its products such as water and cotton, and decarbonizing across its supply chain to reduce greenhouse gas emissions. Additionally, VF will continue to take actions that ensure safe working conditions at its contract supplier factories and benefit factory workers and their communities including: access to clean water and sanitation; health and nutrition initiatives; and childcare and education.


Movement Makers: VF and its brands will unite to serve as a catalyst for global movements that help more people pursue active lifestyles and access sustainable and responsibly sourced products. VF will support these efforts with strategic investments, targeted advocacy, philanthropic gifts and collaboration with public and private sector partners.