US represent less than 20% of the world imports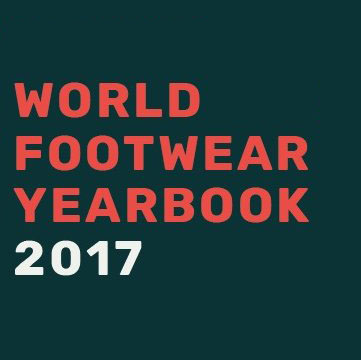 In 2016, for the first time, the US represented less than 20% of the world footwear imports. This is one of the conclusions of the 2017 edition of the World Footwear Yearbook, just launched by APICCAPS
In the current decade, Asia's share of world imports has already risen by 5 percentage points to 25.6%, putting it slightly ahead of North America as the second target market for footwear trade.

Europe continues to lead world footwear imports and in 2016 its share, both in value (48%) and volume (37%), reached the highest levels in five years.

The United States (US), the number one importer of footwear, which had a quota of 22.1% in 2010, only represented 19.6% of global imports last year. 2016 was the first year the US accounted for less than 20% of the world imports.

The World Footwear Yearbook, a project developed since 2011, analyses the most important trends within the worldwide Footwear industry and offers a comprehensive picture of the footwear industry (f
or more information follow this link
).
In its most recent edition the publication presents statistics by 2016, both in quantity and value, giving a picture of the positioning of the main players taking into account production, consumption, exports and imports. The publication also includes an individual analysis of dozens of markets, as well as the evolution of the main world players in this sector, with 79 countries under analysis.
*APICCAPS is the Portuguese Footwear, Components and Leather Goods Manufacturers' Association