Timberland plants two million trees in China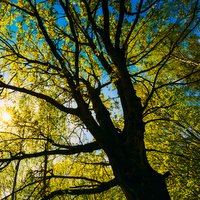 The tree-planting drive was announced as an initiative to fight desertification, improve the environment and revive the local agriculture
The global outdoor lifestyle brand Timberland announced the planting of a total of two million trees in the Horqin Desert, a significant milestone in its ongoing program to tackle desertification in Inner Mongolia. This achievement is a key part of the company's CSR efforts in Asia, a continued commitment to protect, create and restore the outdoors and support the communities in which it operates.

In 2001, inspired by the company's commitment to environmental sustainability, one employee suggested that Timberland play a role in reforesting the Horqin Desert to help tackle the root cause of the sandstorms in her home country of Japan. As a result, Timberland formed a partnership with Green Network, a Japan-based non-profit organization.

"As an outdoor lifestyle brand, protecting and creating a more sustainable environment is not just a nice to have - it makes good business sense. That's why we're committed to the responsible design and manufacture of all our products, as well as making the places where we live and work more sustainable", stated John Gearing, Vice President and Managing Director of Timberland & Sportswear, Asia Pacific, adding: "Today's major achievement of planting two million trees in Horqin signifies our continued commitment to protect the outdoors, not just in the short term, but for future generations."

Northern China's Horqin Desert, situated in Inner Mongolia, was grassland until the 1960s. But a combination of over-grazing of the land and climate change led to deforestation of the area, resulting in the creation of a desert the size of Switzerland (42 300 square kilometers). This exposed land, combined with the prevailing westerly winds, has contributed to sandstorms that affect not only the local environment, but northern China as a whole, as well as other parts of the region including Japan, South Korea and Taiwan.

Today, as a result of the partnership between Timberland and Green Network, over 700 hectares of trees have now been planted (equivalent to 1 200 football fields). The reforestation project, along with similar efforts by the government and private sector, has led to a decrease in the area of desertified land in the Horqin Sandy Land area in recent years.