The impacts of an ageing population in the footwear industry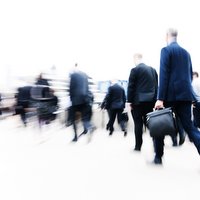 The study Footwear Consumer 2030 predicts that in the next 15 years the demographic structure of the word population will continue to change influencing the decisions behind footwear production

Study available
here
.
Recent statistics by The World Bank estimate that the average world fertility rate is 2.47 births per woman, which represents a massive drop from the 4.98 births in 1960. While fertility rate decreases across the globe, progresses in the field of health such as new diagnosis and treatment methods, new medicines, techniques and the massification of health treatments have enabled people to live longer lives. If we look at the average global life expectancy age at birth, currently standing at 70.8 years, this has improved massively since 1960 (improvement of 20.3 years).
This leads to strong changes in the demographic structure of countries. China is one of the nations that will have to start to take action to deal with the ageing population problem as it will be hit with its consequences over the next few years. Due to their one child policy China has the 1-2-4 problem, as most households have a structure that includes one child, two parents and 4 grandparents and where a significant part of its population will soon have to support economic and social charges related to a family structure characterised by the strong presence of older relatives.
As the world population rapidly ages, the psychological, individual, and social value judgments that shape consumers' behaviours also change. Senior citizens value usability, reliability, and the adequate style of products and services, but that will tend to be complemented with concerns not to compromise lifestyle. These will create new business opportunities for companies focusing on products for older people, namely footwear.
With advancing age, there is also a tendency for the foot to show increased soft tissue stiffness, decreased strength and range of motion and a more pronated posture. A pronated foot, for example, has more weight on the inside edge of the foot, which can give the appearance of the ankles bending slightly toward each other. This changed shape of the feet requires a different fit of shoes. A study by Hylton B. Menz of the Lower Extremity and Gait Studies Program in the School of Allied Health at La Trobe University in Melbourne, concluded that adults over the age 65 with disabling foot pain, when fitted with extra-depth footwear witnessed reduced pain and improved function. The extra-depth footwear users were more likely to confirm moderate or improved pain over the period of the study while developing fewer keratotic lesions, like corns or calluses. This type of footwear is often marketed to people with diabetic foot ailments, however, the underlying cause of the foot pain seems to be quite irrelevant to evaluate the results of the extra-depth shoes. The reason seems to be that regular footwear is generally too shallow and narrow to accommodate bunions, hammertoes and clawtoes, so the friction that develops within the shoe leads to pain and reduced function, and well fitted shoes won't rub or pressure as easily sensitive areas.
Also, Alzheimer and other dementia demand a re-engineering process for existing products, which is now very focused in the so called smart shoes with GPS incorporation. This kind of footwear aimed at specific market segments already exists, as footwear for dementia sufferers or children whose movements some parents want to keep track of is currently available and commercialised. Shoes for people with certain allergies, anti-bacterial footwear and products orientated for overweight individuals met an increasing popularity in recent years, and this will continue as manufacturing innovations continue to be developed and applied to this type of products.
However, footwear for people suffering from diabetes is one of the most commonly used examples to illustrate the growing importance given to this segment. In the United States, for example, the Medicar program sponsors a par of these medical shoes per year, which is quite revealing of the importance attributed to footwear specially orientated to health issues.
Notwithstanding the increasing demand for these products, the problem associated with the image of medical or therapeutic footwear is still waiting a solution, as there might be some resistance or reluctance showed by patients, especially women, to wear it because of its unattractive appearance. This however, creates new opportunities for companies to develop products that managed to gather medical characteristics with elements of style and design.
Another problem results from the necessity to have a prior clinical evaluation within scientifically acceptable conditions in order to ensure doctors can clearly recommend certain medical shoes, and this is what is missing in many brands with products claiming therapeutic or health benefits. One element that might compensate this is the increasing public scrutiny with individual consumers and organisations actively seeking information about the products available. Vibram, the maker of the famous FiveFingers barefoot-style running shoes is an example of the consequences of this increasing awareness. After claims filed against the company by one individual defending there was no science evidence to back up the health benefits claims, the famous brand reached an agreement of 3.75 million US dollars in May 2014 to terminate the lawsuit hovering over them.
To read more about consumer trends and their foreseeable impacts on the footwear industry or to obtain a free copy of the document,
please access the store section of the website by clicking here
.