The goodbye to Sonja Bata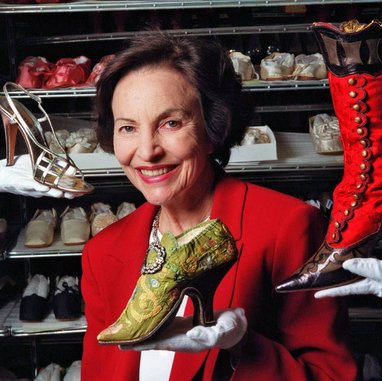 Sonja Bata, footwear collector and philanthropist, founder of Bata Shoe Museum in Toronto, passed away at 91
Collector and philanthropist Sonja Bata, whose collection of global footwear treasures formed the basis of the
Bata Shoe Museum in Toronto
, has passed away at 91.
Sonja Bata's footwear collection started in the 1940s
and her fascination with design and history led to a collection of more than
13 000 artifacts
witnessing 4 500 years of history.
"We are so fortunate to have worked with such a visionary and to witness and participate in her passion for her collection. And for her generosity in sharing it with the city of Toronto", said Sheila Knox, the Museum's Acting Director.
Sonja Bata, a Switzerland born citizen, married Thomas J. Bata, the son of a well-known Czechoslovakian shoe manufacturer emigrated to Canada at the beginning of World War II. The family business had been nationalised during the Communist occupation, and later when Thomas decided to rebuild the organization, Sonja took an active interest in what would become a global footwear business.
During her travels Sonja started to notice some aspects of the local footwear evolution and over the years a fascination for shoes, their history and the part they play in a specific culture developed. Since 1940,
Sonja rummaged the world looking for footwear, from the most ordinary to the most extraordinary
, and her combined interest in shoes, the story they tell and their design has led to a unique collection, enriched with examples from many cultures and periods.
By late 1970s Mrs. Bata collection had overcome the status of a ordinary collection and was in need of storage space, which led to the decision of establishing the Bata Shoe Museum Foundation. This organisation has funded field trips to collect, study and research footwear in areas where traditions are under a more paced evolutions rhythm. However, the main objective of the Foundation is to operate an international centre for footwear research which houses and displays the Bata Shoe Museum's collection of over 13 000 shoes and related items.
Image credits: The Globe and Mail