Register to continue reading for free
Talking sustainability with the Chairman of Leather Naturally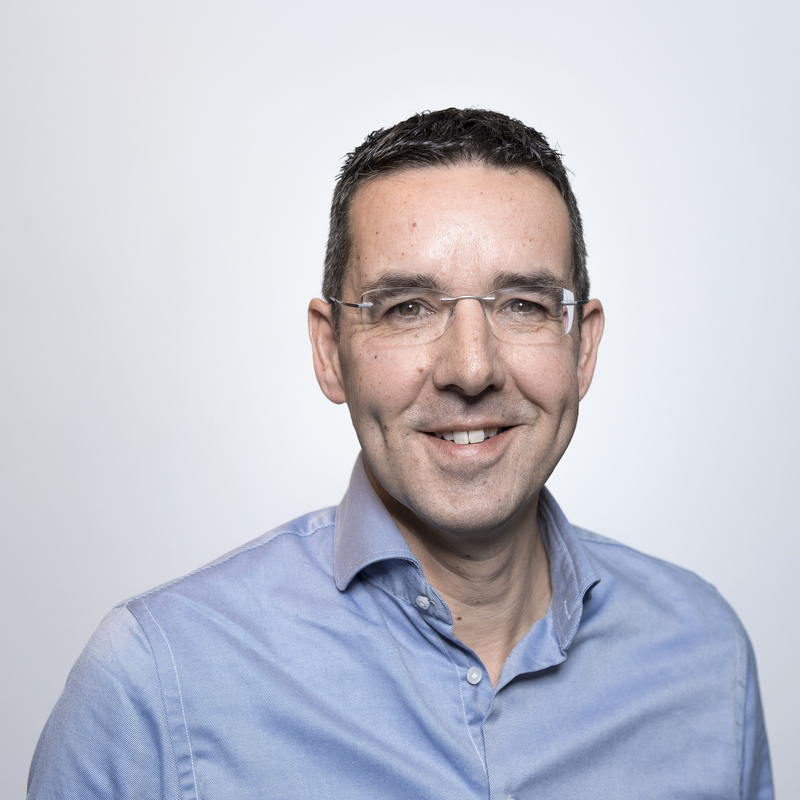 Leather Naturally has recently secured funding of 1.5 million US dollars to launch a global campaign to promote the use of leather. We took the opportunity to speak to Egbert Dikkers, Chairman of the Leather Naturally Management Board
Leather Naturally is an association promoting the use of globally-manufactured sustainable leather and seeks to inspire and inform designers, creators, and consumers about the quality and versatility of this product. Leather Naturally was set up in 2010 by a group of industry leaders including Mike Redwood, "the main driver behind this initiative", using the words by Egbert Dikkers. The concern behind the creation of Leather Naturally was the image of leather and the fact that there was a lack of know-how available, especially amongst brands and influencers, which was resulting in wrong facts being used in making decisions to use leather or not. Last year, Leather Naturally got its own legal entity as an Association and is now run by a Management Board and supervised by the Supervisory Council. It is fully ran by volunteers from the industry that devote their time to promote the benefits of leather and in that way "benefit for the whole leather industry".

With this in mind, Leather Naturally just launched an initiative to secure funding for a global campaign to promote the use of leather. 1.5 million US dollars were secured. The campaign will start focusing on creating a state-of-the-art multimedia platform to promote leather as fashion item to targeted young generations and positively highlighting the unique characteristics of leather. The campaign is planned to start in the second quarter of the year and will target around 20 influential cities.

Being this a relevant moment for Leather Naturally and its activities, we spoke to Egbert Dikkers, Chairman of the Leather Naturally Management Board to reflect in some of the pressing topics of this industry.

• How do you see the evolution of the footwear industry in recent years?
Leather has been and is still being used as a preferred material by many brands and present in iconic shoe models. We also notice that the recent years have shown that new materials have entered the market and partly replaced leather as the main material. A major reason for this included the trend that sport shoes have become a common article in daily usage and partly replaced the more traditional footwear. With this development, the leather industry is challenged to focus on the uniqueness of the material and highlight these characteristics towards shoe manufacturers and fashion brands. Still many brands favour the fact that leather is having good characteristics in 'breathing', wearing comfort and durability. Especially the fact that leather shoes are easy repairable and thus stimulates durability and longevity are strong benefits of leather and have the potential to support shoe brands to improve on their sustainability missions. We also see that the evolution is influenced by labelling. 'Vegan' or 'vegan leather' is a trendy word that in the very recent years was considered as representing a good alternative for leather. Luckily consumers increasingly start realising that the term 'vegan' often is a commercially interesting word for mostly a synthetic (plastic) materials that is not per definition a clean alternative for leather.

• Sustainability is the world of the day. How would you define sustainability and a sustainable product?
You are right that sustainability is the key word difficult to understand in full. Leather by itself is a sustainable product as it is using a by-product of the meat industry and turns this into a beautiful material with unique characteristics. Without the leather industry, the world would inherit a huge pile of waste material. The leather industry is one of the oldest industries in the world and has made tremendous improvements in sustainable manufacturing of leather. A sustainable product is a product that is preferably made from a renewable source, with great respect for animals, people and our planet. Leather has a great potential for repair, re-use and re-cycling with many companies looking into further commercializing this.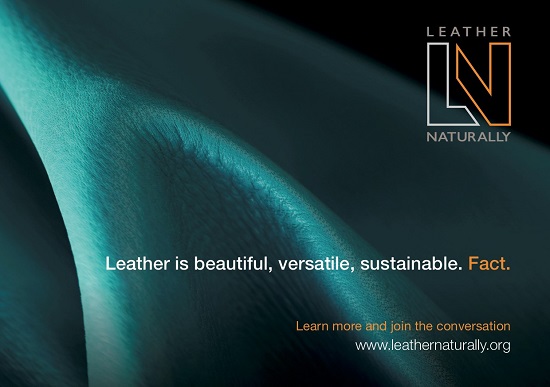 Source: Leather Naturally

• In your view, what are the benefits of using leather over other synthetic products?
Leather is a unique material with characteristics described earlier, starting from a by-product from the meat industry. In other words, the availability of leather is directly linked with the meat consumption. Unlike synthetic products, that are man-made materials originating from oil that can be produced unlimited. Talking about shoes, often synthetic materials are favoured over leather, because of the price of the material at the moment of purchase. Leather shoes, however, mostly have a longer life span, are cleaned easily and need no washing cycles during usage, releasing no plastic microfibers that end up in our water and our oceans. Talking about comfort in a day wearing shoes, nothing beats a leather lined leather shoe!

• How do you see this new wave of consumers? Are consumers genuinely concerned with the sustainability issues, or are they still very price oriented?
Yes, we do experience that consumers care about sustainability issues and that a growing group is willing to pay a premium if they get assured that the premium is worth the money. We see that it is extremely difficult for consumers to understand what they buy as sometimes they simply lack the know-how or the data. How can you see that the leather shoe you buy has been made sustainably? Exactly the same challenge is for synthetic shoes, it is simply difficult to understand the difference between different pairs of shoes. Furthermore, we should realise that there are organisations that do not favour leather and communicate to consumers by saying that a cow needs to be killed for your pair of shoes. What they do not say is that the cow is killed for the meat. There is no single cow in this world that is raised and killed for leather. The leather industry is open and willing to compete in the market with synthetic materials and any other material. It is up to the leather value chain, including retailers to communicate and educate consumers in a factual right way.

• What will be the main challenges of this industry?
The main challenges for the industry is to show that leather is very much alive and a cool product to use in shoes and other applications. Leather has a very good sustainability story that needs to be shared with the buying public and anyone active in the shoe industry. Leather Naturally is willing to lead this communication, in close collaboration with the entire leather industry and in open communication with criticasters around the industry. We must acknowledge that just like in any industry, continuous improvements is the key for the future. We are confident that the Leather Naturally campaign and educational material produced by our organization will support the industry and that in the end the consumer will benefit from being able to make a choice of material based on facts.