Steinhoff acquires South African shoe retailer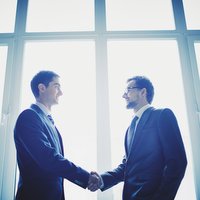 The South African-based international retail holding company, agreed to buy Tekkie Town, a local shoe retailer with 302 stores. The announcement follows recent confirmation of 2 digits' growth in the company's profit
Although no further details have been revealed, namely the value of the transaction, the deal is expected to closed by the end of the current calendar year.

The company recently announced rising profit by 20% (totaling 1.17 billion euros in the last financial year), with 73% of its operating profit generated in Europe. Africa accounted for 25% and Australasia 2%.

The South Africa-based group continues to look for opportunities for growth within their key markets, pursuing efforts to integrate the company's supply chains and reduce costs.

Steinhoff has more than 6 500 stores in 30 countries.