Skechers is the official running shoe of the IRONMAN European Tour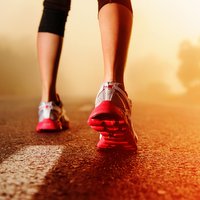 The global footwear brand continues to expand its Performance Footwear Division
IRONMAN is known for including some of the most challenging races in the world, and Skechers Performance (a division of Skechers USA, Inc.) has been announced as the Official Running Shoe Sponsor of the 2016 IRONMAN European Tour, bringing the award-winning brand to elite runners across the continent and the United Kingdom.

Beginning with the IRONMAN 70.3 Pays d'Aix event in May, Skechers Performance will be on site at 26 of the 43 races in the IRONMAN European Tour. They will have a presence in the expo village and will be featured in event marketing—including race and event signage as well as new media and digital extensions. Athletes will experience the Skechers Performance brand as they swim, bike and run, through Switzerland, Austria, Germany, the UK, Ireland, Spain, France, the Netherlands and Denmark.

"We are excited to be partnering with IRONMAN and these incredible athletes for this world-renowned series", commented Rick Higgins, SVP, Merchandising/Marketing, Skechers Performance, adding: "Joining IRONMAN complements our global marketing strategy for the Performance Division, as this is an essential opportunity to connect directly with our target running demographic and build brand awareness across all of Europe. This partnership exemplifies our continued support and commitment to the running community."

Over the last five years, Skechers Performance has been an increasingly active and dominant player in the elite running space, attracting athletes such as world-class marathoner Meb, who recently qualified for his fourth Olympic Games at the 2016 marathon Trials, and in 2014, ran to victory in Boston wearing Skechers GOmeb Speed 3 - 2016 shoes. Skechers Performance also sponsors US elite marathoner, Kara Goucher and European athletes Anja Beranek and Nils Frommhold.