Singapore women spend more than 200 000 US dollars on shoes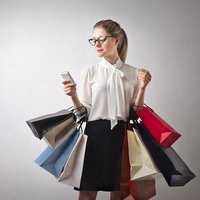 A survey reveals women spend up to 204 000 US dollars on shoes in their lifetime, with 120 000 US dollars reserved for designer shoes
The survey conducted with 1 000 women across Singapore and Malaysia was commissioned by Chic Outlet Shopping, a collection of nine shopping villages across Europe, and conducted by research agency 2CV.

Two-third of respondents in Singapore admitted to save up 1 000 US dollars each month for designer shoes. More than double the amount set aside by their counterparts in Malaysia.

Close to a third of those surveyed purchase multiple pairs of the same shoe or every color of one style once they have found the perfect pair. 89% admitted to owning shoes they wore less than five times, with 46% owning shoes yet to be worn.

According to the same survey, a third of the Singaporean women questioned buy shoes to celebrate a success, while 49% admitted to buy shoes when they receive their salary.

While nearly one in three women in Singapore wear up to a two-inch heel, 44% bet on higher heels for job interviews and more than 40% don't miss them on a date.

27% of the women enquired revealed that they form their first impressions of someone based on the shoes the person is wearing.