Shopping in the UK is getting digitally accompanied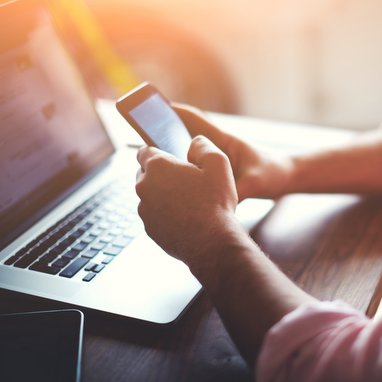 A market report by PCMS* called Navigating Modern Retail – How to engage shoppers in 2018 was published, revealing shopping journeys consumers like to enjoy in stores. Digital seems to be moving inside the brick-and-mortar
The study now published indicates that the use of digital devices continues within the physical store, with nearly 60% saying they use their own smartphone, tablet or a store device while shopping. In stores, 15% use digital signage, digital kiosk or interactive screens to research purchases, but the statistics around technology and BYOD usage differ wildly by consumer age group. This percentage reaches the 80% threshold for the group under 45.

Some of the key findings reveleaded that:
- 49% of shoppers want to be able to research and order goods through staff -operated digital tablets in stores;
- 37% of shoppers want to research and order goods in stores themselves, using digital
kiosks or electronic shelf labels with QR codes;
- 29% want to be able to order an out-of-stock item from another store or the ecommerce site, at the checkout, and have it delivered to their home;
- 24% want to pay for online orders when they pick them up in-store;
- 18% would like to be able to combine payment for both online and in-store purchases at the checkout.

According to the same source, where complex products are concerned, nearly three quarters of consumers turn to the internet for research when buying electrical goods, closely followed by mobile phones (55%) and DIY (43%). Similarly, when shopping for furniture 55% undertook research online, and 43% for homewares. The same was true for fashion and apparel (44%), footwear (40%) and health and beauty products (31%).
PCMS is a global provider of IT software and services for the retail industry. PCMS offers a full-range of integrated commerce solutions across selling touch points and also provides turnkey managed services and cloud hosting