Shoes are the main character in new book by APICCAPS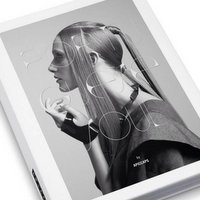 The Portuguese Footwear Association has published its second edition of the Portuguese Soul book

In recent years APICCAPS, the Portuguese Footwear, Components and Leather Goods Manufacturers' Association, has established a strong communication campaign to promote its footwear in foreign markets, with the support of the Compete Program. Since the beginning of this promotional offensive in 2009, Portuguese footwear exports increased by over 50%, reaching a total of 1 735 million euros in 2013, while the average price of Portuguese footwear is the second highest in the world. The Portuguese Footwear Association is forecasting a new exports record for 2014.

A central element of the integrated communication campaign has been based in the definition, production and publication of fashion editorials for international reference magazines. With the designation Portuguese Soul, these editorials are the reflection of the talent and skills of Portuguese fashion creators and have played a central role in changing the external perception of the Portuguese footwear industry. The creative team behind the editorial work is: Frederico Martins (Photography), Fernando Pereira Bastos (Styling), Patricia Lima (Make Up) and Rui Rocha (Hair).

According to APICCAPS, the book Portuguese Soul "is a contribution to the worldwide promotion of the footwear industry and national fashion, positioning Portugal as an international design reference". In a global context, in which the Portuguese footwear industry exports 95% of its production across 150 different countries, promoting an image of excellence is fundamental to affirm the international reputation of the sector and has been one of the main tasks of APICCAPS in recent years.

The Portuguese Footwear Association recently released figures that confirm the industry's exports carrying on the growing path, going up from 1 341.8 million euros in the first nine months in 2013 to 1 461.5 million euros in similar period in the current year.