Shoe Carnival updates guidance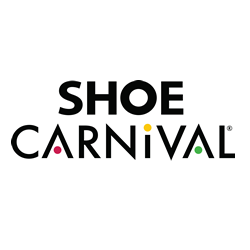 The Indiana-based footwear and accessories retailer announced updated sales and earnings guidance for its fiscal 2016 ending on the 28th January 2017
Shoe Carnival expects fiscal 2016 net sales to be in the range of 1.0 billion US dollars to 1.003 billion US dollars and expects comparable store sales to increase slightly for the full fiscal year.

Earnings per diluted share in fiscal 2016 are expected to be in the range of 1.36 US dollars to 1.38 US dollars.

In the previous fiscal year, net sales totaled 984.0 million US dollars, and comparable store sales increased by 3.0%, with the company earning 1.45 US dollars per diluted share.

This fiscal 2016 financial guidance does not include any potential fourth quarter non-cash asset impairment charges, which are typically evaluated at quarter-end.

Shoe Carnival President and CEO Cliff Sifford commented: "We expect net sales to be at the low end of our previous fiscal 2016 guidance, as an improvement in December sales was not enough to offset the softness we experienced in November. Combined comparable store sales for November and December decreased 1.1 percent. We promoted heavily in December, resulting in a projected gross margin decline of approximately 210 basis points for the fourth quarter. We have aggressively managed our inventories and expect our per-store inventories to be down mid-single digits at the end of the fiscal year."

The company will report its full fourth quarter and fiscal 2016 results on the 16th of March 16 of the current year.