Record net sales by Shoe Carnival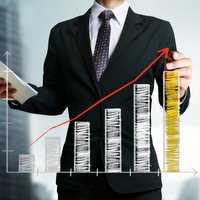 The US-based footwear and accessories retailer has reported results for the first quarter ended on the 30th of April. Record net sales of 260.5 million US dollars were registered
"We are pleased with our start to fiscal 2016 as we continue to benefit from our multi-channel sales initiative", stated Cliff Sifford, Shoe Carnival's President and CEO, adding: "Our record first quarter sales and diluted earnings per share were driven by continued strength in athletic footwear for the entire family and tight expense control. Unseasonably warm temperatures helped drive sales early in the quarter, and though cold weather did impact our Easter holiday performance, we generated positive momentum late in the quarter when more seasonal conditions returned."

First quarter net sales increased to a record 260.5 million US dollars, a 3.0% growth compared to net sales of 252.8 million US dollars for the first quarter of fiscal 2015. Comparable store sales grew by 2.7% in the same period, resulting in the seventh consecutive quarterly increase.

The gross profit margin for the first quarter of fiscal 2016 decreased to 29.0% compared to 29.5% in similar period last year.

Net earnings for the period totaled 10.7 million US dollars, or 0.56 US dollars per diluted share, which compares to 10.4 million US dollars, or 0.52 US dollars per diluted share in similar period in 2015.

Based on such results, Shoe Carnival is reiterating its fiscal 2016 outlook for net sales to be in the range of 1.007 billion US dollars to 1.027 billion US dollars, with a comparable store sales increase in the range of 1.0% to 3.0%.

The company is also expecting to open approximately 20 stores, including six small-market stores, and close approximately ten stores in fiscal 2016.