Shoe Carnival expands board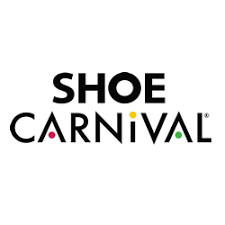 The US-based retailer of footwear and accessories announced that its Board of Directors has elected Charles Tomm, a Principal at Heritage Capital Group, as a director effective from the 12th of September
Cliff Sifford, President and Chief Executive Officer, commented: "We are pleased to welcome Charlie to our Board of Directors. We look forward to leveraging the diverse experiences and perspectives that he will bring to the Board of Shoe Carnival."

Mr. Tomm, currently a Principal at Heritage Capital Group, was President and CEO of Brumos Automotive from January 2009 through March 2016. Prior to that, he was President and CEO of the Coggin-Courtesy subsidiary of Asbury Automotive Group. During his tenure with Coggin from 1994 to 2008, he served in several executive positions and managed the mergers of Coggin Automotive with Asbury Automotive Group in 1998 and with Courtesy Automotive Group in 2003. His prior business experience was in investment banking, oil field services, trucking, and the private practice of law with Winthrop, Stimson, Putnam & Roberts (now Pillsbury Winthrop Shaw Pittman).
With this election, Shoe Carnival has a team of 8 in its Board of Directors.

In addition, the Company's Board of Directors approved the payment of a quarterly cash dividend of 0.075 US dollars per share to be paid on the 16th of October 2017, to shareholders of record as of the close of business on the 2nd of October 2017.