Rocky Brands sells Servus brand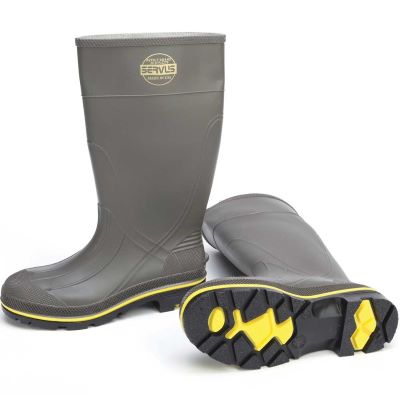 The Ohio-based company has announced that it has sold its Servus Brand to PQ Footwear, a subsidiary of Industrias PetroQuim, in a deal whose terms have not been disclosed
Rocky Brands added, though, that the proceeds from the transaction that closed on the 30th of March were used to pay down debt.

The company acquired Servus from Honeywell in March 2021, along with the Original Muck Boot Company, the Xtratuf, Neos and Ranger boot brands. The brand, which is now part of the global footwear supplier PQ Footwear, specializes in high-quality PVC and neoprene footwear, with a focus on safety-certified work boots.

This transaction follows the selling of Neos to SureWerx in October 2022, as well as a series of cost-saving measures concerning the Honeywell deal, such as closing the Boston offices that it gained in the acquisition and reducing the non-manufacturing headcount at the acquired brands by approximately 13%.

Currently, Rocky Brands' portfolio includes then Georgia Boot, Durango, Lehigh, The Original Muck Boot Company, XTRATUF and Ranger.

Image Credits: hantover.com