Remac Group acquires L' Amour des Pieds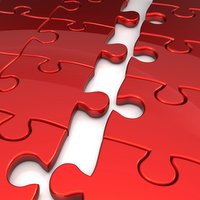 The US-shoe and accessory company has acquired the rights and intellectual property of the luxe fashion comfort footwear brand
As part of the deal, Wayne Finkelstein will join Remac and remain the overseer of the styling and production of the brand. Remac President of Sales, Eric Harrison commented: "Wayne's knowledge of the technology and intricacies needed to create wearable, fashionable footwear has been developed over his entire career of shoe making."

The brand has a patent pending technology that Finkelstein developed for an arch support made to be flexible and to mold to a woman's foot. By using proprietary shoe making techniques, the shoe contours to the foot as the shoe is worn, resulting in added comfort.

For 37 years the Remac Group's J. Renee' brand has being an actor in the women's footwear and fashion accessories segment. Positioning their products for classic and sophisticated women looking for style, value and comfort, the brand offers a variety of dress shoes, special occasion and bridal shoes, casual sandals, boots and accessories. Last year Remac signed a licensing agreement with sophisticated fashion brand Kay Unger and Phoebe. This agreement opened the market for Remac for fashionable footwear and the company is following this successful launch with the addition of the Luxe Comfort Shoes, L' Amour Des Pieds. Resulting from this new deal is the possibility to sell footwear in better grade department stores and independent boutiques across the country as well as through online and catalogue retailers.