New US campaign encourages to choose real leather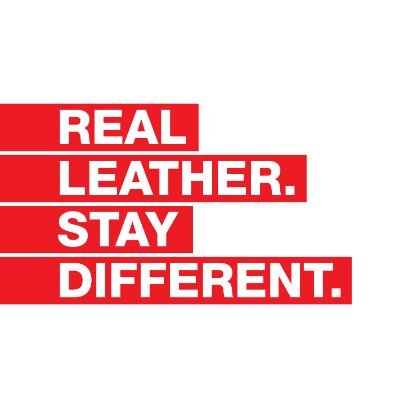 The global campaign features a new consumer-focused website and social media channels to amplify its central message: to choose and celebrate real leather. The USHSLA coordinates the initiative
The US Hide, Skin and Leather Association (USHSLA) launched a new global campaign with the moto: Real Leather. Stay Different. The global campaign celebrates the versatility, beauty and sustainability of leather and features a new consumer-focused website and social media channels to amplify its central message: to choose and celebrate real leather.

"When our ancestors sought durable, practical and natural material to survive, it's no surprise they turned to leather", commented Stephen Sothmann, President of the US Hide, Skin and Leather Association. "But leather is as modern as it is versatile. Real Leather. Stay Different. elevates this rich history and lays the groundwork for ongoing, global conversations with brands, retailers and consumers about leather's inimitable attributes", he continued.

The website dedicated to the campaign shares leather's story through blogposts, aided by striking images and compelling content. At least, this is what USHSLA expects, and so they have also focused on sharing inspiring posts on Facebook, Twitter and Instagram to recount the iconic history of leather in popular culture, while maintaining a pulse on current trends in leather's use in fashion, furniture, sports, film, music and everyday life.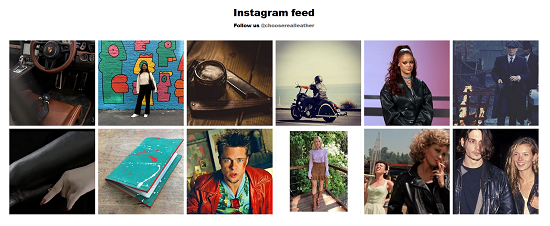 The website's Street Seen section profiles real people who love and use leather, while celebrity stories highlight leather's cultural appeal. These stories are complemented by posts featuring tips about caring for and selecting leather. From choosing the perfect weekend bag, to building the right leather strop for shaving, to maintaining your competitive athletic edge, to underscoring the importance of leather for your feet, the campaign aims to reach every type of leather consumer with information relevant to their interests.

"There's no one-size-fits-all approach to leather consumption, and week after week, Real Leather. Stay Different. will highlight the novel ways designers, companies and individuals incorporate, embrace and celebrate real leather. By promoting individuality and creativity, the campaign will challenge traditional notions of leather use to build a community that shares our passion", Sothmann concluded.

The campaign aims to reinforce leather's matchless characteristics – its durability, its resilience, its comfort – and, in so doing, aims to show why choosing a natural product in real leather, as opposed to synthetic plastic alternatives, is a sound decision for long-term environmental sustainability.

In addition, the campaign launched a WeChat account to actively engage Chinese consumers, the world's largest consumer base.


For more information refer to the website of the campaign following this
LINK.


About USHSLA
The United States Hide, Skin and Leather Association (USHSLA) is a full-service industry trade organization devoted to the US hides, skins and wet blue leather products industry. Founded in 1979, the association provides its members with government, public relations, and international trade assistance and support. The USHSLA is a cooperator organization under the US Department of Agriculture's foreign market development programs, assisting US firms develop new markets for US agricultural exports. USHSLA is at the forefront of the industry's needs, providing members with service, information, and opportunities to compete in today's global marketplace.