Moscow hit with shoe store closures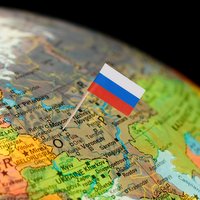 Local media are reporting that an estimated 7% of all garment and footwear shops in Moscow have closed as a consequence of the ongoing economic crisis
"In the larger Russian cities, and most notably in Moscow, the number of shops has fallen by at least 5-7% this year", according to Igor Ulyanov, Director of the Russian Textile Association Soyuzlegprom who is being quoted by the media.

A combination of sharp inflation, the devaluation of the rouble and the economic recession has resulted in a decline in retail sales since the beginning of the year. The same sources are reporting 19% decrease in value and a 42% decrease in volume by the end of the first quarter.

The Russian economy is expected to contract by 3% this year as a result of low oil prices and Western sanctions over the Ukraine crisis. In the meantime, Russia has in place a list of banned imported products.