Michael Kors to buy Jimmy Choo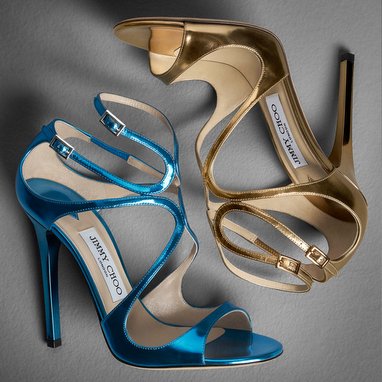 With the acquisition of the iconic luxury accessories brand, Michael Kors expects to expand its leadership position in the global fashion luxury segment and strengthen future growth opportunities
John D. Idol, Chairman and Chief Executive Officer of Michael Kors commented: "We are pleased to announce the acquisition of Jimmy Choo, an iconic brand with a rich history as a leading global luxury house.
Jimmy Choo is known worldwide for its glamorous and fashion-forward footwea
r. The company is a leader in setting fashion trends. Its innovative designs and exceptional craftsmanship resonate with trendsetters globally. We believe that Jimmy Choo is poised for meaningful growth in the future and our company is committed to supporting the strong brand equity that Jimmy Choo has built over the last 20 years."
Under the terms of the transaction, Jimmy Choo shareholders will receive
230 pence per share
, with an enterprise value of approximately 1.350 billion US dollars.
The transaction has been approved by the Boards of Directors
of both Michael Kors and Jimmy Choo.
Pierre Denis
, leading the company since 2012, will continue in his role as Chief Executive Officer of Jimmy Choo. Additionally, Creative Director
Sandra Choi
will continue to lead the creative and design teams at the company.
Michael Kors believes this acquisition will contribute to a
more balanced portfolio
with
greater product diversification
, resulting in an
enhanced positioning
in the attractive and growing luxury footwear segment, in further expansion in the luxury accessories market, in
added exposure to global markets
, particularly the
fast-growing markets in Asia
and has potential to create long-term operational synergies.
Jimmy Choo became particularly famous in the 1990s, after high profile celebrities praised the brand. Late Princess Diana and fictional Carrie Bradshaw from television series "Sex and the City" were amongst the loyal fans.
This new deal ads to a
consolidation trend recently seen in the luxury industry
. Earlier this year Coach, a competitor of Jimmy Choo, entered in a deal to buy Kate Spade & Co. (
read about it here
).