Liberty Shoes continues dynamic growth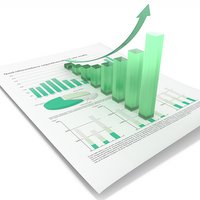 The India-based footwear manufacturer has announced unaudited financial results for the 3rd quarter and nine months period ended 31st December 2014. Sales continue to show two digits growth

Net sales in the third quarter stood at Rs. 144.37 crore, up by 20.5% against Rs. 119.8 crore in the corresponding quarter in 2013 (from roughly 19.3 million US dollars to 23.3 million US dollars).

A 15.5% increase in net profit at Rs. 4.17 crore for the third quarter ended compared to Rs. 3.61 crore in the same quarter a year ago (from 0.6 million US dollars to 0.7 million US dollars).

During the period under analysis the company sold 3.265 million pairs, which compares to 2.522 million pairs in similar period in 2013.

In the current financial year (period of nine months) Liberty Shoes has added 53 new exclusive stores (a mixture of stores owned by the company and under the franchisee format) as part of its retail expansion program.

The company recently announced that the existing business arrangements with M/s Liberty Enterprises & M/s Liberty Group Marketing Division under which are two manufacturing facilities at Gharaunda & Karnal (includes Distribution Networks and License usage of Sub Brands) is due to expire on the 31st of March, and they intend to formalize the process of acquisition of these assets.

The company is also expected to team up with Disney to shortly launch co-branded footwear for children (Avengers is the anticipated name of the line).

Liberty Shoes is very dynamic in its retail expansion, and with a solid presence in the Northern and Western regions, the company wants to further expand their presence in the South. To achieve that a major retail network expansion is underway and in the pipeline are 100 more stores for the new financial year, which will be added to the existing 500 retail outlets.