Kering with strong revenue growth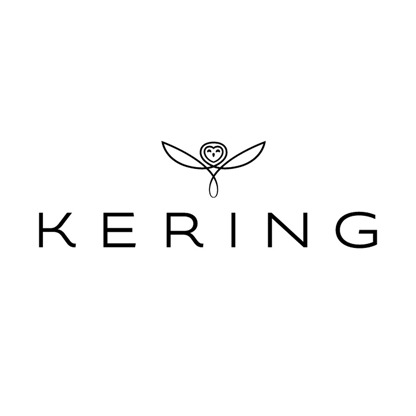 The group's consolidated revenue in the first quarter of 2018 totaled 3 107.8 million euros, up by 27.1% as reported and 36.5% on a comparable basis
"Kering maintained its
outstanding sales momentum in the first quarter
. Under its
new Luxury pure player profile
, the group clearly outperformed a market that remains well oriented. Gucci, Saint Laurent and Balenciaga set a high mark within a group that delivered sharp growth as a whole", commented François-Henri Pinault, Chairman & CEO, adding: " In the balance of the year, we face a high base of comparison and a tough currency environment, but we are confident in the ability of our Houses to continue doing better than their peers, leveraging their innovativeness and creative audacity."
Kering delivered
remarkable growth in consolidated revenue in the first three months of 2018
, up by a sharp 27.1% as reported and 36.5% on a comparable basis totaling 3 107.8 million euros. Buoyed by favorable market conditions, this increase was well balanced across all distribution channels. Directly operated stores continued to see strong growth momentum (up by 39.9% on a comparable basis), with
double-digit growth in all geographic regions
, particularly North America (up by 54.3% on a comparable basis) and Asia Pacific (up by 42.2% on a comparable basis). At the same time,
online sales more than doubled
during the quarter. Revenue from the wholesale network, where the collections of the Group's Houses have been enthusiastically received, rose 30.5% on a comparable basis.
Kering underlines the spectacular growth path continuing at Gucci with an increase of 48.7% in revenue on a comparable basis; as well as very strong growth for the Other Houses (up 37.9% on a comparable basis), driven by exceptional momentum from Balenciaga and Solid trends at Alexander McQueen, Jewelry Houses, and in Watches.
Puma, now presented as Discontinued operations, posted revenue of 1 135.2 million euros, up by 12.5% as reported and by 21.4% on a comparable basis.
This follows a decision by Kering's Board of Directors to distribute in kind around 70% of Puma shares outstanding, out of the 86.3% currently owned by the group.
READ ALL ABOUT IT HERE