Kering buys a 30% stake in Valentino and announces first half results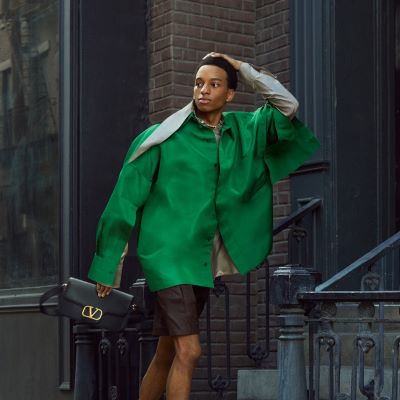 The owner of Gucci will take a 30% stake in Valentino for 1.7 billion euros, with an option to buy 100% of the Italian brand's capital until 2028. Meanwhile, Kering's first half results disappoint
Mayhoola, Valentino's current owner, will remain the majority shareholder with 70% of the share capital and will continue to execute the brand's strategy, under the leadership of its CEO Jacopo Venturini. This transaction is also part of a broader strategic partnership between the two groups, which could lead to Mayhoola becoming a shareholder in Kering. The deal is expected to close by the end of 2023.
"I am impressed with the evolution of Valentino under Mayhoola ownership and very delighted that Mayhoola has chosen Kering as its partner for the development of Valentino, a unique Italian house that is synonymous with beauty and elegance. I am very pleased of this first step in our collaboration with Mayhoola to develop Valentino and pursue the very strong strategic journey of brand elevation that Jacopo Venturini will continue to lead", commented François-Henri Pinault, Chairman and CEO of Kering.

Rachid Mohamed Rachid, CEO of Mayhoola and Chairman of Valentino, highlighted that "Valentino is one of the ultimate Italian luxury authorities" and that Mayhoola is "very happy to welcome Kering as a strategic partner for the future development of the Maison de Couture". "Under our stewardship, Valentino has strengthened its foundations as a highly desirable luxury brand and we will keep reinforcing the brand in the next chapter with Kering", he concluded.



Kering's First Half Results
The announcement of the acquisition comes as Kering reports a weaker first half performance when compared to its rivals. In this period, the luxury group's revenue reached 10.1 billion euros, reflecting an increase of 2% as reported and on a comparable basis to the same period in 2022. Moreover, net income attributable to the group declined from 2.04 billion euros in the first half of last year to 1.85 billion euros.





The performance of Gucci, Kering's main House, raises concern. The House's sales have somewhat stagnated in the six months to the 30th of June, totalling 5.1 billion euros, down by 1% as reported and up by 1% on a comparable basis to a similar period of 2022. Bottega Veneta also underperformed in this period, with its revenue amounting to 833 million euros, remaining unchanged as reported and increasing by 2% on a comparable basis.





Meanwhile, Yves Saint Laurent's first-half revenue grew by 6% as reported and by 7% on a comparable basis, reaching 1.6 billion euros.








Image Credits: timeinternational.co.id