Kering announces new additions to the Board of Directors and publishes Biodiversity Strategy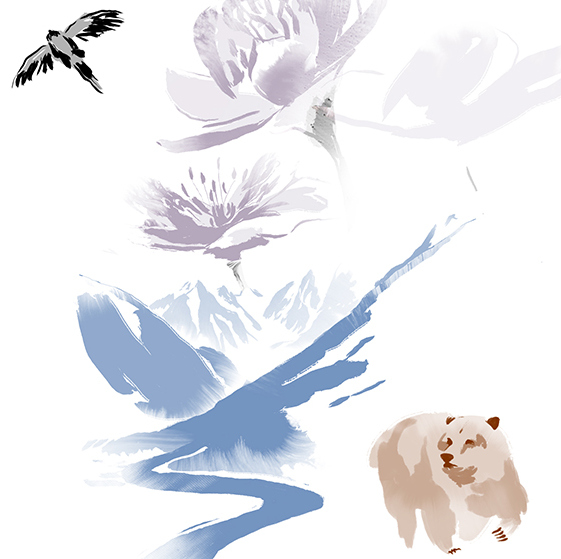 Kering's shareholders have approved the appointment of Ms. Jean Liu, Mr. Tidjane Thiam and Ms. Emma Watson as Directors during their Annual General Meeting. The luxury group also published its biodiversity strategy and announces its targets
François-Henri Pinault, Chairman and Chief Executive Officer of Kering, commented: "I am delighted to welcome Jean Liu, Tidjane Thiam and Emma Watson to our Board of Directors. Their respective knowledge and competences, and the multiplicity of their backgrounds and perspectives will be invaluable additions to Kering's Board of Directors. The collective intelligence that comes from diverse points of view and the richness of different experiences are crucial to the future of our organization. I am proud to add such impressive talents to the team."

Kering's shareholders have approved the appointment of Ms. Jean Liu, Mr. Tidjane Thiam and Ms. Emma Watson as Directors during their Annual General Meeting on June 16th, as proposed by the Board of Directors gathered on the 12th of March. Ms. Watson has also been appointed Chair of the Sustainability Committee of the Board of Directors, while Mr. Thiam was appointed Chair of the Audit Committee.

Biodiversity Agenda
Kering has published a dedicated biodiversity strategy with a series of new targets to achieve a net positive impact on biodiversity by 2025, which included launching the Kering for Nature Fund to support the fashion industry's transition to regenerative agriculture. "Aligned with its long-term commitment to sustainability, Kering's biodiversity strategy outlines steps to not only minimize biodiversity loss across the Group's global supply chains, but also support nature and create net positive conservation. The strategy encourages the prevention of biodiversity degradation, the promotion of sustainable and regenerative farming practices favouring soil health, and the protection of global ecosystems and forests that are vital for carbon sequestration".




Kering has set up new biodiversity targets, including three overarching goals:
• Kering commits to have a net positive impact on biodiversity by 2025, by regenerating and protecting an area around six times the total land footprint of Kering's entire supply chain, all the way back to raw material production, within this timeframe;
• Kering will convert 1 million hectares of farms and rangelands in its supply chain landscapes into regenerative agriculture by 2025;
• Kering will protect an additional 1 million hectares of critical, 'irreplaceable' habitat outside of its supply chain by 2025, through programs that support biodiversity protection, carbon sequestration and livelihood improvements.