Keen's grant for the Oregon Ballot Initiative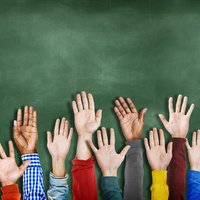 The Oregon-based footwear manufacturer has made a 10.000 US dollars contribution to Oregon's Outdoor School for All, a statewide initiative working to ensure the future of Outdoor School
In addition to the monetary grant, Keen is also encouraging companies and individuals to support Oregon's future leaders, and to achieve it Keen plans to showcase its support through social media promotion and gathering signatures to qualify the measure for the November 2015 ballot to fully fund Outdoor School.

"As a child who attended the Outdoor School and was a counselor twice, I realize the many benefits of getting kids outside of the classroom to learn, explore, and discover early on", commented Megan Vinton, Keen Product Line Manager, Kids, adding: "In my role at Keen, I see the positive difference that an appreciation for the outdoors brings to kids and their families every day. That's why both personally and professionally, I'm a big believer in supporting the Outdoor School statewide."

Outdoor School has been an Oregon tradition for more than 50 years; however, today less-than-half of all the students in the state have the opportunity to take their learning outside the classroom due to school district budget cuts. Outdoor School for All aims to secure permanent funding and expand Outdoor School so that every Oregon 5th or 6th grader develops an appreciation of nature and a sense of personal responsibility toward Oregon.