JD.com opens US office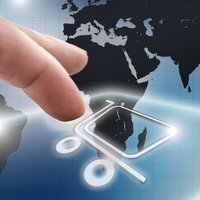 China's largest online direct sales company, has opened its first US facility, a new research and development center located in Silicon Valley
JD.com, Inc. is China's largest online direct sales company, with a portfolio of products ranging from footwear and bags, to clothing and phones and electronics, amongst others.

The new US-based facility will focus on developing and enhancing new and existing technologies that will improve the user experience for its customers in China and boost the company's offerings. It will also allow easier interactions between the company and the US retailers, partners and brands seeking to establish or expand their presence in China on JD's shopping platforms.

"Given the scope and strength of American brands, products and capabilities, the US was the obvious choice as we sought a location for our first office outside of Asia", stated Richard Liu, Founder and CEO of JD.com., adding: "We are excited to increase our US presence by establishing an operation in the heart of Silicon Valley."

Dennis Weng, Chief Technical Advisor for JD Mall will initially oversee the new office, which will focus on areas such as cloud computing, mobile applications and big-data infrastructure, and will provide both rotational job possibilities for engineers in China and opportunities for certain skilled technical workers in the area.

"As we build out and staff our new facility in the coming months we look forward to forging new partnerships and attracting new talent that will help JD.com achieve its goals of delivering an unparalleled level of service and quality," said Ms. Long, Chief Human Resources Officer, adding: "Our nearly 120 million active customers stay loyal because they know we work continuously to improve their shopping and fulfillment experience by implementing the most advanced technologies and processes.