JD Sports with 80% rise in profit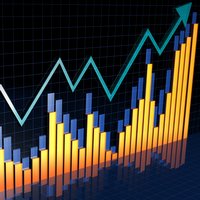 The sportswear retailer posted profits of 46.6 million pounds in the first-half of the current financial year
Peter Cowgill, Executive Chairman said he was "delighted" to report record half year results as pre-tax profit rose to 46.6 million pounds with revenues of 809 million pounds for the six months ended on the 1st of August. This results in an increase of roughly 82% in profits and 21% in revenue, from similar period last year.

The group continued to perform strongly with like for like sales growth over 10%.

Mr Cowgill also underlined the need to look into this set of results with cautious, because as the European market continues to be an extremely competitive market for sports fashion footwear the "levels of organic growth that we have seen over the last two years are unlikely to continue indefinitely". Although there has been a strong appetite for branded sports footwear which resulted in such a dynamic performance of the group, the management has warned that future earnings could be hit by the Living Wage in the UK.

The same source also underlined that the results obtained by the company result from strong investment made over a number of the years in developing the multi-channel retail proposition and driving improved buying, merchandising and retailing disciplines.

With an aim to replicate the same success it has had in the UK in Europe, the group plans to continue its international rollout with the launch of 27 stores across Europe.