Investment group acquires Scholl Footwear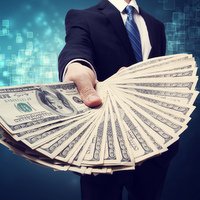 Germany based private equity firm Aurelius has agreed to acquire footwear brand Scholl

Aurelius Group announced they are acquiring the footwear division of Reckitt Benckiser Group PLC owned Scholl brand for an undisclosed amount. The private equity firm announced they will support the development of Scholl footwear through organic growth focused on new product offerings and expansion into new markets. The transaction is subject to regulatory approval and to the completion of the information-consultation, where applicable. Completion scheduled, according to the press release issued, is the third quarter of the current year.

On announcing the deal, Dirk Markus, Chief Executive and Co-founder of Aurelius Group, commented: "This is exactly the sort of business that Aurelius hopes to acquire. We seek to partner with and invest in businesses with significant growth potential, and in Scholl Footwear we see this in abundance. We are delighted to be investing in Scholl Footwear and look forward to working with the business to support its future growth."

Commenting on this, Tristan Nagler, Managing Director of Aurelius UK, added: "We are very pleased to have established ourselves in the UK market following our recent move into a new London office and the expansion of our UK deal team. We are seeing an extremely positive deal pipeline in this market which is full of compelling transaction opportunities." This statement confirms the investment is part of a growing internationalization of Aurelius.

The North and South American parts of the Scholl Footwear business are not to part of this business deal. Reuters announced the rights to that side of the business will go Germany based Bayer as part of its 14 billion US dollars purchase of Merck & Co's consumer health business.

William Scholl was an inventor and entrepreneur who created products to comfort feet. In the 60's, he designed a simple wood sandal with a brightly colored strap inspired by a vintage clog he found on his travels. He set out to make a shoe that ended up as an enduring fashion icon. Scholl Footwear offers a high level of comfort and support the natural functions of the foot. The company's target consumer group comprises adults who are particularly keen on comfortable shoes that prevent and alleviate discomfort. The company enjoys a high level of brand awareness and positioning across Europe and many Asian markets, and is also popular in Australia. Scholl Footwear products, some of which have medical device status, are predominantly distributed through pharmacies and medical supply stores in Europe and can be found in the general shoe trade across Asia. In 2013, Scholl Footwear generated revenues of around 90 million euros. Dr. Scholl's footwear is manufactured by Brown Shoe Company, a global footwear company, which posted annual sales of 2 513 million USD and net income of 38 million USD, during the last financial year (period ended on the 1st February 2014).