Industry achievers acclaimed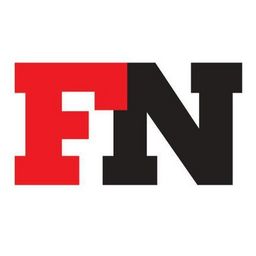 The Footwear News Achievement Annual Awards, dubbed the shoe "Oscars", highlight industry achievements in New York fashion
The 32nd FNAA (Footwear News Achievement Awards) were celebrated on December 4th at the IAC building in Manhattan. The contemporary space designed by Frank Gehry was a fitting venue to celebrate the honorees of the footwear industry who have now joined an esteemed set and established a lasting legacy. The red carpet event, presented by Footwear News - the leading industry voice on business, trends, influencers, runway and street fashion, blended well-heeled company including fashion A-listers, sneaker manufacturers, celebrities and venerable retailers.

Awards were announced by category and bestowed with introductions by notables in their own right – including Anna Wintour and Diane von Furstenberg.

Today we will highlight some of the recipients and their achievements:
Lifetime Achievement Award: Bruce Nordstrom – Declaring himself a "Shoe Dog", Mr. Nordstrom has lived his values of hard work (self-taught, he started off sweeping floors) and created a corporate culture (service and kindness) and family (the next generation are innovating through technology while preserving the integrity) equal to his success.
Designer of the Year: Tabitha Simmons – a British former model who is at once traditional and modern, partnered with a 300-year-old English silk mill to create versatile, contemporary yet practical shoes. She collaborates with other European designers as well as brands who offer shoes (i.e. J. Crew and Brock Collection). Her award was presented by one of the most famous arbiters of fashion, Anna Wintour, the Editor-in-Chief of Vogue.

Person of the Year: Diane Sullivan – Is cultivating talent as well as brands to round out the portfolio of the growing, publicly traded company Caleres (based in St. Louis and used to be named Brown Group). She has changed the company significantly with new category brand acquisitions…six of the top 30 brands on the stock index are owned by Caleres (including Sam Edelman, Naturalizer, Vionic, Franco Sarto, Naturalizer and Dr. Scholl's). Caleres also owns Famous Footwear – the national retail chain, enabling vertical integration and diverse growth for the group.
Social Impact Award: Rebecca Minkoff – A talented and tech-savvy designer of footwear and handbags. She is a strong brand who has grown her business on a social platform of activism that values the strength of women and women-led businesses. She has a weekly podcast that spotlights women in diverse careers who inspire and empower other women and shared, "My success is because of other women who have had my back".

Style Influencer(s) of the Year: Christie Brinkley, Alexa Ray Joel & Sailor Brinkley Cook – Easily recognizable and admired as Hollywood royalty, this mother and two daughters have become multi-generation and multi-talented (models, photographers, song-writers…) influencers by their individual achievements.

Company of the Year: Authentic Brands Group – A NY-based firm (not a manufacturer) that has now become a force in footwear with a somewhat unique business model; they acquire brands and then license them out to manufacturers who run the day-to-day in partnership. Their first footwear acquisitions were Nine West and Camuto Group – who contain some of the biggest 'legacy brands' in the business (Frye, Bandolino, Vince Camuto…). ABG supports its brands by delivering innovative content and consistent brand messaging and marketing. To leverage distribution, ABG teamed up with off-price retailer DSW to (together) buy Vince Camuto's five brands.


Shoe of the Year: Fila Disruptor 2 – This award-winning design revived an old 90's shoe style – along with the FILA brand, to feed the streetwear and retro trend at an affordable price. The design bridged the generation gap (parents and kids wear it) and has been pushed by social media influencers.

Launch of the Year: Amina Muaddi – Is young, bold and on-trend. She has offered a more immediate purchase opportunity for retailers – that shortens the cycle and keeps the fashion current. The acknowledgement was an emotional moment for Muaddi and everyone present as she shared, "For a girl who comes where I come from — I'm half Jordanian and half Romanian — to be here, to be able to live my dreams and inspire Middle Eastern women to live their own dreams and be able to dress women I could have never imagined I'd be able to dress, it's an honor."
Brand of the Year: Allbirds – Has become a leader in sustainable footwear. They are eco-friendly (sourced from tree fiber and renewable sugarcane (from Brazil) with a simple business model (Direct-to-Consumer). Allbirds is on trend with the future of retail, having done limited releases with Nordstrom (as only retail partner) and looking to open brick and mortar in 2019. To date, there are no plans for wholesale distribution.
Stay tuned. Tomorrow we will bring you the rest of the winners