Hunter with new distribution strategy in Japan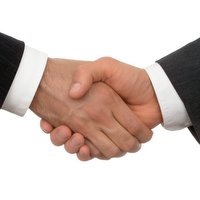 Hunter Boots Limited and Itochu Corporation announced an agreement to found a joint venture, Hunter Japan K.K., which will guarantee a new distribution strategy in Japan to coincide with the launch of the spring/summer 2015 selling season

The partnership between the two companies reflects Hunter's commitment to the Japanese market and is the recognition of the potential growth for the brand in that Asian market. In a recent press release, it was announced that this deal is "in line with Hunter's progression as a global lifestyle brand".

"We are excited about the partnership forged with Itochu Corporation. We see a huge opportunity in Japan and we see Itochu as a key player in furthering Hunter's development as a global lifestyle brand. As another company with a long heritage and strong core values, this as a natural partnership for us", commented Mr. James Seuss, CEO of Hunter Boot Ltd.

To further develop the brand in Japan, Hunter will work with ITOCHU Group Companies, Itochu home Fashion Corporation for Footwear, and Coronet Corporation for Apparel, Bags and Accessories. The Scottish brand will take advance of the expertise of these companies in the local market and "previous success in the growth of iconic global brands".

Itochu Corporation was founded in 1858 and is involved in domestic trading, import/export, and overseas trading of various products such as textile, machinery, metals, minerals, energy, chemicals, food, information and communications technology, realty, general products, insurance, logistics services, construction, and finance, as well as business investment in Japan and overseas.

Founded in 1856 by Mr Henry Lee Norris, an American entrepreneur, as the North British Rubber Company and would later become Hunter Boot Ltd. In the beginning there were only 4 people working for the company, by 1875 the team had grown to 600 members of staff. Production of wellington boots were dramatically boosted with the advent of World War I when the company was asked by the War Office to construct a sturdy boot suitable for the conditions in flooded trenches – in total 1 185 036 pairs were made. The call happened again for WWI, with 80% of production focused on war materials. After WWII boot making had to move to a larger factory in Heathhall Dumfries to deal with the rise in demand. Hunter's most famous welly, the Original Green wellington, was made over 50 years ago in the winter of 1955. More than two decades later, in 1977, having continued to supply wellies to the Royal Households, the brand was awarded a Royal Warrant from HRH The Duke of Edinburgh. This was shortly followed, in 1986, by a Royal Warrant from HM The Queen.

According to the company: "Today, the boots continue to be made using the original last from 1956 and are handcrafted from 28 parts". Specialising in contemporary footwear and accessories, Hunter focus on timeless British style.