How a shoe that grows can fight diseases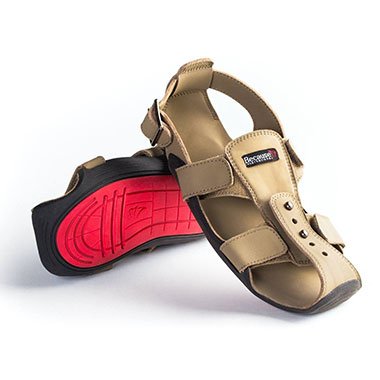 Developing countries offer interesting opportunities for business innovation and growth. Kenton Lee created a shoe that grows, in order to make safer and healthier children who are exposed to soil-transmitted diseases

There are about 300 million children in the world that do not have shoes. These kids live in underdeveloped regions and have to face their day-to-day activities without nothing to protect their feet.

As a consequence, they not only have their feet in a less healthy shape, but they're also more exposed to soil-transmitted diseases and parasites. Children in these countries usually struggle to protect their feet, especially because they quickly outgrow the footwear they have.

Shoes that take kids to school

Considering this, Kenton Lee created an innovation solution in footwear - The shoe that grows. It's a shoe that can expand up to five sizes and lasts longer than usual footwear. It's made of compressed rubber and high-quality leather and it can be adjusted in three places so it perfectly fits the feet size.

Kenya, Uganda, Ethiopia, Haiti and Nicaragua and the main markets to where these shoes are exported to. They come in two sizes, for ages ranging from 4 to 9 years old and 9 to 14 years old.

The creative mind behind this project believes these shoes offer children, who live in underdeveloped countries, the opportunity to have a healthier and educated life. Having something that protects their feet reduces highly the risk of getting sick (and skipping school).

Companies and entrepreneurs tend to overlook developing countries & regions. But the fact is that, here, the competitive scenario is less intense and usually there's a lot of demand for most products (specially commodities), making it a very interesting business and social opportunity.