H&M posts profit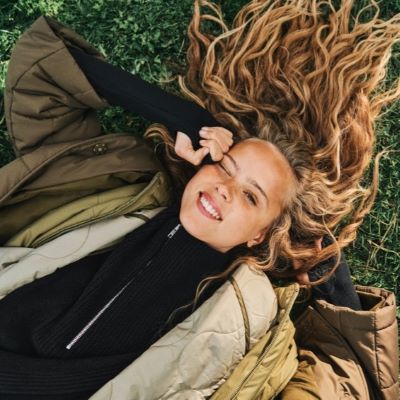 The Sweden-based fashion group reported net sales growth in the first quarter of the current fiscal year, amidst concern over the impact of the Russia-Ukraine war
"Having ended last year with sales back at the same level as before the pandemic and in a strong financial position, we started the new year with increased initiatives to create an even better foundation for long-term growth", commented Helena Helmersson, CEO of H&M.

Nevertheless, "in addition to the general consequences of the pandemic such as disruptions and delays in the supply chain, some of our major markets were impacted by a new wave of the pandemic in the first quarter. Despite this, we saw a recovery of sales in physical stores compared with last year, while online sales continued to perform well. This shows the value of having both physical and digital channels which strengthen and complement each other. Well-received collections led to full-price sales continuing to increase which led to more than expected decrease of markdowns", she added.

First Quarter Results
In the first quarter of fiscal 2022, which ran from the 1st of December to the 28th of February, H&M's net sales in local currencies increased by 18%, as compared to the same period of fiscal 2021. Converted into Swedish Krona, net sales grew by 23%, totalling 49.17 million Swedish Krona (4.74 million euros).





Gross profit rose to 24.26 million Swedish Krona in the first quarter of the current fiscal year. Accordingly, gross margin improved from 47.6% in the first quarter of fiscal 2021 to 49.3% in 2022.





The group's profit after tax increased to 217 million (20.93 million euros) Swedish Krona, as compared to a net loss of 1.1 billion Swedish Krona (104 million euros) in similar period of the prior year, which corresponds to earnings of 0.13 Swedish Krona per share.



Russia-Ukraine War
H&M highlighted that has paused all sales in Russia, Belarus and Ukraine. In total, 185 stores, as well as online sales in Russia have been affected. Thus, between the 1st of March and the 28th of March, net sales increased only by 6% in local currencies, as compared to the similar period last year. Excluding the impact of those three countries, sales growth in March corresponded to 11%.





According to Helmersson, as quoted by the Wall Street Journal, "until the past few weeks, Russia had been a high growth and very profitable market for H&M. Now the company's future in Russia - H&M's sixth-largest market - is unclear".








Image Credits: fashiongonerogue.com