Global Footwear Executive Summit: Agility in Action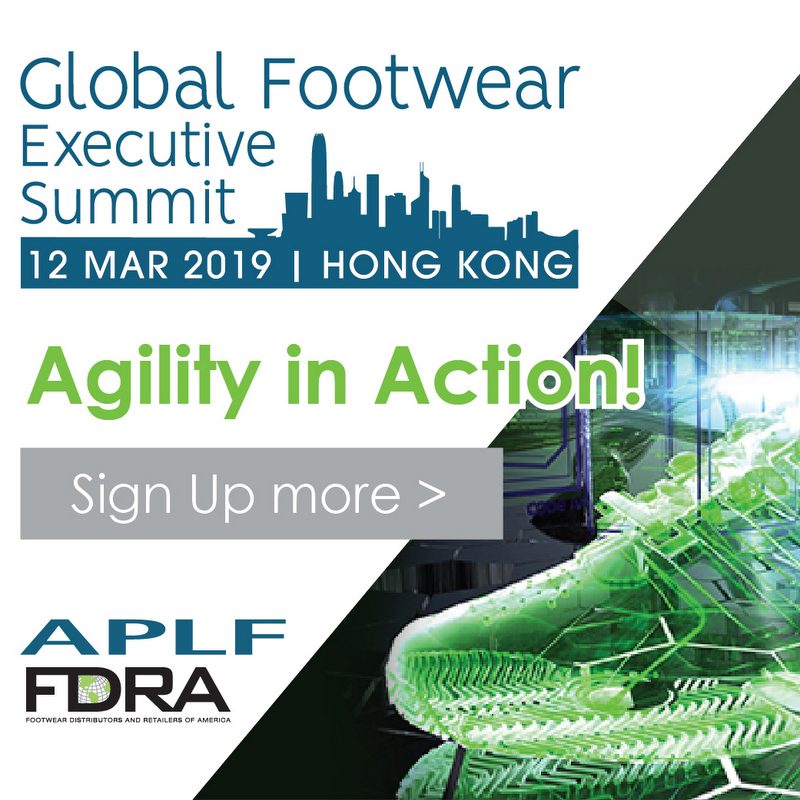 Following on the Global Footwear Retail Conference held last year, Global Footwear Executive Summit has developed a bold programme on the complete footwear supply chain, covering production processes as well as the retail sector
The Global Footwear Executive Summit (GFES) will focus on developments affecting not only footwear retail but the whole footwear supply chain. More importantly, its scope will expand to cover more topics and include more panel discussions in a full day programme, held on the 12th of March 2019, the day before Fashion Access and APLF – Leather & Materials+ kicks off in Hong Kong.

In each edition, the programme is designed to stimulate interactive and constructive discussions between industry experts and audience with business networking opportunities to maximise their visit.

Invited professionals from the footwear industry will support the Summit, including experts from the Footwear Distributors and Retailers of America (FDRA) which this year is co-organising the event with APLF. More topics and panel discussions will be covered in the full-day programme this year.
DELEGATES' REGISTRATION IS NOW OPEN HERE!
Summit Agenda 2019
A review of the Global Footwear Landscape

Agility in Your Global Plan

4.0 in Action: Footwear Agility Applications

Sustainability in Action: Cutting through the Do-gooder Hype

Compliance and Quality Control Considerations: Are the shoes you have sourced meeting your quality and compliance expectations?

How Can Leather Regain Market Share in the Footwear Sector

The Future of Footwear is Now! AR, AI, CADs and Digital Development

Trade War Impact on Global Footwear Markets

The Consumer Shifts & Retail Madness
Speakers

Some of the speakers pictured below: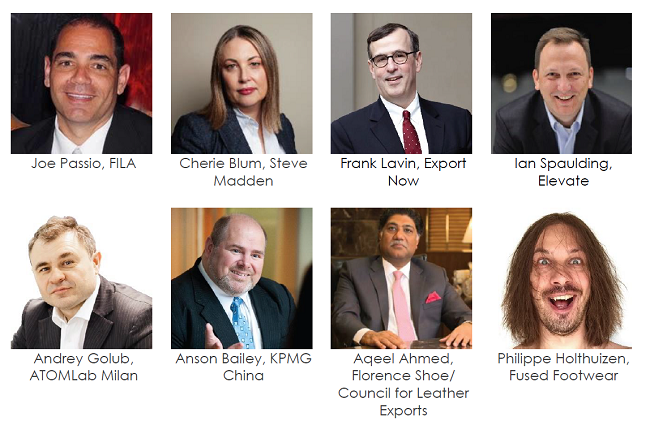 Speakers Details
Available
HERE
!
APLF
APLF's inaugural event, held in 1984, was then known as the Hong Kong Leather Fair. It was the city's first ever Mega-Fair. Today, APLF, a joint venture between UBM Asia Ltd and SIC Group, has expanded its scope, organising 4 premium events in Hong Kong and China, and has developed initiative programmes and awards covering a wide range of industry sectors.

FDRA
Founded in 1944, FDRA is governed and directed by footwear executives and is the only trade organization focused solely on the footwear industry. It serves the full footwear supply chain and boosts the bottom lines of its members through innovative products, training and consulting on footwear design and development, sourcing and compliance, trade and customs, advocacy, and consumer and sales trend analysis for retailers selling shoes around the world.