Get to know Shoefitr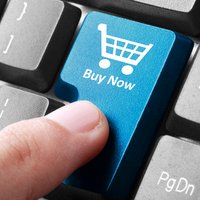 This new online platform uses 3D scanning technology to help online shoppers find the correct fit when buying shoes, helping to reduce common problems when buying online products with different sizes
According to Shoefitr, if a consumer chooses the same size shoe in a different model he will not receive his preferred fit 40% of the time. This results in a lot of trial-and-error, and millions of dollars spent every year shipping returned goods (and their replacements) between buyer and seller.
Ordering the correct size the first time around means less returns and less money spent on shipping; a win for the consumer, the retailer and the environment.
Matt Wilkinson, Nick End and Breck Fresen, the three founders of Shoefitr, were college athletes and keen runners and their aim was to improve the online purchase of footwear; they believe Shoefitr is a better way to experience the online purchase process. To help choosing the right new shoes, Shoefitr asks the potential customer about their old shoes, what shoes they already have and the corresponding sizes. With some help from a 3D scanner, Shoefitr has a database of the interior measurements of hundreds of running shoes. Even if the customer can't remember the particular shoe, or if the label has been worn off by running, the service will help by offering suggestions. Once narrowed it down, Shoefitr recommends a replacement shoe that it is confident will fit the first time.
The service is already in use at the Running Warehouse, but its three founders aim higher. According to them the new platform has the potential to be fitted into thousands of online stores, and extended to millions of different products. Not just running shoes, or shoes in general.
For more information about Shoefitr please visit their
website
.