GDS fair closes surrounded with positive expectations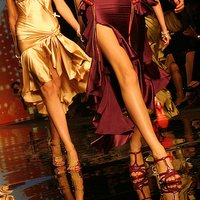 From the 12th to the 14th of March the shoe world gathered in Düsseldorf, Germany, for the GDS fair, the international event for shoes & accessories. Global Shoes, the sourcing trade fair kicked off a day earlier.

A total of 1.070 exhibitors (800 GDS and 270 Global Shoes) from over 30 countries presented the trends for the 2014/15 Autumn / Winter season.

The last GDS fair held in the familiar format attracted fewer visitors, as confirmed by Werner Matthias Dornscheidt, President & CEO of Messe Düsseldorf: "Over the four days we registered just under 19.000 visitors, which corresponds to a 10% decrease". Dornscheidt explains: "One reason for this lies in the structural change affecting the footwear sector which we cannot influence. But you also have to accept that the days of traditional fashion fairs are now coming to an end. New impulses and fresh concepts are now called for which is why I am happy to see a new GDS in July."

As early as September 2013 Messe Düsseldorf already announced the re-launch of GDS as the "Global Destination for Shoes & Accessories" and presented tag it! by GDS (fair for private labels in shoes and accessories). Next summer will see GDS make a clear move forward, running from 30th July to 1st August 2014, as well as from 4th to 6th February 2015. This re-orientation of the German fair will make GDS the international kick-off event of its kind. Retail will be given a directional overview of all important collections and trends for the season earlier in the year and range planning will be optimized.

The fair organizers collected feedback about the new GDS concept amongst the exhibitors and the overall reaction is highly enthusiastic, with the shoe industry looking forward to new concept.
Jan-Joss Marggraf, Sales Manager DACH G-STAR declared: "Our collection will be available in late July, which is why the dates are a perfect fit for us. And it is, of course, beneficial to get feedback from retailers at this early point in time."
"We have always asked for an early GDS and late July is ideal for presenting our innovations. We expect an event for innovations which would help us over the entire orders season.", voiced Susana Torres Fernandes, Marketing Manager Clarks. "
"(…) bringing forward GDS will strengthen its importance as an information event.", is the opinion of Dr Markus Reheis, Head of Marketing and Communication GABOR

Manfred Junkert, General Manager of the Federal Association of the German Footwear and Leather Goods Industry, considered that despite the unsatisfactory year of 2013, the forecast for the current year is positive, as the euro crisis seems to be overcome. Junkert added that the sentiment in Germany is positive with employment at a high level, consumers in a shopping mood, and orders to manufacturers at a good level. As such, the German industry has good expectations for the coming months, both regarding business and commercial prospects.