Footwear exports in Philippines increase by 79%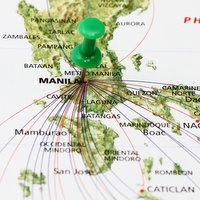 According to the figures released by the Philippines Statistic Authority, in the first 11 months of 2015 exports of footwear were multiplied by a factor of 1.8, compared to similar period in the previous year

Local authorities confirmed that footwear exports in the period from January to November in 2015 reached 59.7 million US dollars. This compares to 33.3 million US dollars in similar period in 2014, reflecting an increase of 79% in sales abroad of Philippian-made footwear.

In a communication recently issued by Phil Start Global, a Philippine news and entertainment portal and a leading publisher of newspapers and magazines, Mr. Franz Jessen, the EU Ambassador at the Philippines, confirmed that exports of footwear to the European Union doubled last year.

The GSP+ preferences system has played an important role on that. "Christmas 2014 was special too as it was the moment the EU granted the Philippines 'GSP+' preferences", which means, "access to EU's Generalised Scheme of Preferences' Special Incentive Arrangement for Sustainable Development and Good Governance". Or, in better understandable English: "zero percent import duties for most goods exported to the EU." This has given the Philippines a strong competitive advantage compared to the region", Mr Jessen has written in its column, underlining that last year overall Philippine exports to the EU increased by around 19%, in euro values.