Footwear could benefit from UNIDO's new programme in Indonesia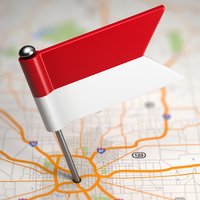 The United Nations Industrial Development Organisation (Unido) has announced a new country programme for Indonesia. It will run in the period 2016-2020
Unido's General Director, Li Yong, and Indonesia's Minister for Industry, Saleh Hussein, officially inaugurated the programme at a ceremony in Jakarta on the 16th of May.

The new program has a total indicative budget of 40 million US dollars and is aimed at funding projects that can deliver "inclusive and sustainable industrial development" for the Asian country. Special areas of attention will be poverty eradication, energy for all, cleaner production and partnerships.

Within the program's framework footwear is highlighted as one of Indonesia's most important industries, which works as an indication that Unido might be expected to support local footwear projects with the new programme's implementation.

Unido's Industrial Statistics Book for 2016 reveals that Indonesia is part of the top 10 manufacturing countries in the world with recent statistics indicating good dynamic for rconomic growth (4.72% in the first three months of 2015).

According to the World Footwear Yearbook in 2015 Indonesia was the 5th largest footwear manufacturer, with 724 million pairs made in the Asian country (representing 3.0% in the worldwide production).