Foot Locker sales over the 1.75 billion US dollars threshold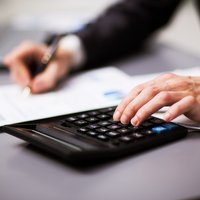 The New York-based specialty athletic retailer announced sales up by 5% in the second quarter, mainly driven by continued expansion and comparable-store sales growth
"Within the second quarter, we drove comparable sales gains across basketball, running and classic footwear, as well as apparel", stated Richard Johnson, Chairman of the Board and Chief Executive Officer, adding: "We also posted gains in all regions and channels in which we operate."

In the period under analysis Foot Locker presented sales over the 1.75 billion US dollars threshold, increasing by 5%. Excluding the effect of foreign currency fluctuations, total sales for the second quarter increased by 5.4%.

During the second quarter, Foot Locker opened 23 new stores, remodeled or relocated 64 stores and closed 18 stores. As of the 30th of July the company operated 3 401 stores in 23 countries in North America, Europe, Australia, and New Zealand. In addition, 54 franchised Foot Locker stores were operating in the Middle East and South Korea, as well as 15 franchised Runners Point stores in Germany.

The company's gross margin rate improved to 33% of sales from 32.6% a year ago. Net income rose by 5% totaling 127 million US dollars.

"The strong balance sheet puts the company in a strong position to simultaneously invest in its business and return substantial amounts of cash to shareholders through our dividend and share repurchase programs," stated Lauren Peters, Executive Vice President and Chief Financial Officer.