Flip Flop Shops Expands into Middle East and Africa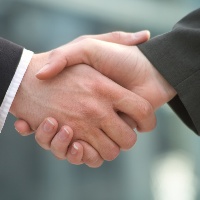 The global flip flops and casual footwear retailer is on track with international expansion and development plans with master franchise agreement for South Africa, Zimbabwe and Mauritius, following recent announcement of similar expansion to the Middle East.
The U.S. based company Flip Flops Shops announced in January they were entering the Middle East market, through an international development agreement with Middle Eastern retail leader, Al Mana Fashion Group, a subsidiary of Al Mana Group. The franchise agreement includes significant global expansion with the development of 50 Flip Flop Shops retail locations throughout the region, including shops in Qatar, United Arab Emirates, Kingdom of Saudi Arabia, Kuwait, Bahrain and Oman. The new Flip Flop Shops locations are expected to open in early 2014, and will be developed throughout the region over the next ten years.
This week Flip Flop Shops announced further plans to establish and develop 25 new additional shops, this time, throughout South Africa, Zimbabwe and Mauritius. The shops development is part of a franchise agreement with Barefoot, an experienced retail group in the region. The first Flip Flop Shops location is expected to open by mid-year, with additional shops opening throughout the region over the next 10 years. The company continues its expansion to new international markets, believing they will be able to profit from more relaxed lifestyles around the world.
"The global footwear market is a nearly $200 billion industry, and the growth within the flip flops and casual footwear segment is explosive," said Brian Curin, President and Co-Founder of Flip Flop Shops.
Founded in 2004, the company began franchising 4 years later and now operates more than 100 shops globally and has a few dozen shops in development pipeline. Advocating a mission to help people "Free Their Toes", the group backs on the benefits of flip flops and casual footwear for a healthier, low stress lifestyle. The Company owns a portfolio with core brands Sanuk, Olukai, Quiksilver, Roxy, Reef and Cobian, and other additional brands such as the Brazilian Havainas and Ipanema, O'Neil (California based brand), Speedo, Crocs, Hurley, Oakley, Skechers, amongst others.
For detailed information about Flip Flops you can visit their website:
Flip Flop Shops