Firms support bill to limit Trump's tariffs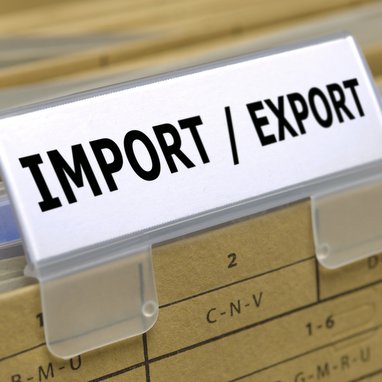 Senator Bob Corker introduces bill to impose congressional review on Trump's tariffs. More than 270 US companies approve in open letter to the US Senate
With US trade fights destabilizing the market, the number of US industries backing Congress legislation to limit President Donald Trump's ability to impose tariffs keeps increasing.
Last month, Senator Bob Corker from Tennessee introduced a bill that would require Congress to review any new duties the President imposes based on the national-security justification. The bill would also be retroactive for two years, thus applying to recent tariffs.

The bill was born from the growing concern that Mr Trump is not using Section 232, a 1960's trade law that give the President broad powers to bypass Congress in his decisions, in a way that is best for national interest and is instead negatively affecting US businesses. The amendment is co-sponsored by seven Republican senators and four Democrats, signed by 51 trade groups, the US Chamber of Commerce and 222 state and local chambers and has already been endorsed by the US Chamber. Therefore, it should come as no surprise that Corker has refused the President's request to drop it.

The widespread distress has been further voiced by an industry letter to the US Senate, signed, among the others, by the National Retail Federation, the Alliance of Automobile Manufacturers, the American Apparel & Footwear Association and the Computer and Communications Industry Association. With reference to the 232 Statute, the open letter states that "while the president should still have this type of authority, the current circumstances highlight the need for Congress to ensure that the authority will be used, as intended by the Congress, in the overall national interest". Moreover, the 270 business groups supporting the Corker amendment added that the tariffs imposed by the President are leading to retaliation and are "undermining US efforts to build an international coalition of like-minded countries to join the United States in combating the use of unfair trade and investment policies."
As a matter of fact, retaliation is one of the main causes of apprehension for US companies. In just weeks, President Trump has increased tariffs on imports from China, the EU, Canada and Mexico. Just taking into account the case of EU, this has led to retaliatory duties on American products such as Harley-Davidson motorcycles, Levi's jeans and bourbon whiskey.
As of today, while Trump threatens new tariffs on auto imports, the existing taxes are already causing considerable damage. Indeed, to make the most notable example, Harley-Davidson has announced it will be moving part of its production from the United States to Thailand, India and Brazil, in order to avoid tariffs for the EU market, the second most profitable for them after the one in the US. This is likely to determine quite a few employees to lose their job, something that will be hard to relate to the justification of tariffs as a way to boost employment.