Fire destroys footwear factory in Manila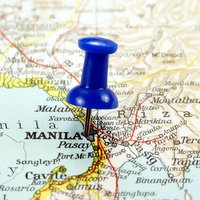 Dozens of people are feared to have died after a fire in a footwear factory in Manila, the capital of the Philippines
The city's authorities stated that initial investigations indicate that the fire, which broke out shortly before noon (local time), was caused by sparks from welding work on the factory's gate that set alight existing chemicals in nearby containers. The chemical compounds were used for the production of rubber slippers in the factory which was owned by the Kentex Manufacturing Corp.

It is still unclear how many people died in the fire, but the latest numbers seem to indicate the number of victims might be over 70. Local press agencies are citing one of the factory owners, who claimed that the log book, with the list of workers on duty, was lost in the fire, which makes it difficult to determine exactly how many people were inside the factory at the time.

Rex Gatchalian, mayor of the northern Manila industrial suburb of Valenzuela, where the factory was located, said firefighters took four hours to get the blaze under control on Wednesday, and entered the burnt-out building to find an undetermined number of bodies. No survivors were found inside the building.