Finish line sales below forecast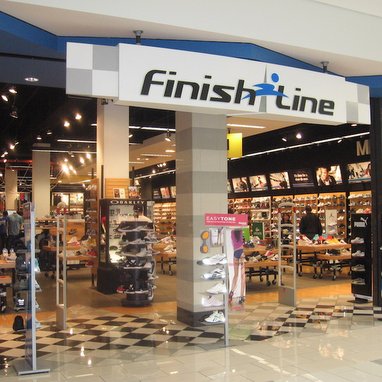 The Indianapolis-based retail chain pre-announced fourth quarter and full year results.  Same-store sales arrived below guidance
Consolidated
net sales for the fourth quarter totaled 561.3 million US dollars
, an increase of 0.7% over similar period in the prior year. Finish Line comparable sales decreased by 7.9% and Finish Line Macy's sales increased by 8.5%.
For the
entire year
, consolidated net sales reached 1.84 US dollars billion, a decrease of 0.3% from the prior year. In the same period, Finish Line comparable sales decreased by 3.9% and Finish Line Macy's sales increased 7.5%.
The company now expects to report fourth quarter earnings per share from continuing operations between 39 cents and 40 cents on a GAAP basis. Excluding adjustments, adjusted earnings per share from continuing operations are expected to be between 58 cents and 59 cents compared to the previous adjusted guidance range of 50 cents to 58 cents. "Despite the flat sales, disciplined expense and inventory management helped offset top-line pressure", the company acknowledged.
"While we anticipated that our business would be under pressure during the fourth quarter due to a difficult selling environment for athletic footwear,
sales ended up being down more than we forecasted
", stated Sam Sato, Chief Executive Officer of Finish Line, adding: "Despite the top-line headwinds, we worked hard on tightly controlling costs and managing inventories to deliver adjusted earnings per share for the fourth quarter at the high-end of our most recent guidance range of 0.58 US dollars to 0.59 US dollars."
Agreement with JD
On the 26th of March Finish Line announced that it had entered into a definitive merger agreement with
JD Sports Fashion Plc
(JD) under which JD will acquire Finish Line for 13.50 US dollars per share in an all cash transaction. (
READ ABOUT IT HERE
) The merger agreement is subject to Finish Line and JD shareholder approval of the merger, the receipt of all required regulatory approvals, and the satisfaction of other customary conditions to closing.
The expected timeline to close on this agreement is no earlier than June 2018
.