Ferragamo's net profit up, despite declining sales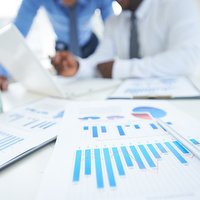 The Ferragamo Group posted first quarter revenue of 321 million euros, registering a 2% decrease (current and constant exchange rates) over the 327 million euros recorded in similar period last year

The Asia Pacific area, the group's top market for revenue generation registered decreasing revenues (-3% current exchange rates; -2% at constant exchange rates), mainly driven by the deterioration of the business in Hong Kong and Macao. The retail channel in China recorded revenues down by 6% in the first three months of 2016.

Europe posted declining revenue of 4% compared to similar period in 2015, mainly driven by lower tourist flows. North America recorded revenue up by 1% (-4% at constant exchange rates) in the first three months of 2016. The retail business, despite the strong currency that negatively impacted tourist flows in the United States, reported sales up 6%, while the wholesale business was down 7%, also due to the challenging comparison base (+21% in 1Q 2015).

The Japanese market registered a 2% growth (stable at constant exchange rates) in the first quarter, decelerating in comparison to the last months of 2015, due to the lower Chinese tourist flow (also impacted by the appreciation of the Yen versus the Renminbi).

By the end of quarter one, Ferragamo distribution network totalled 663 points of sale, counting with 386 Directly Operated Stores (DOS), while the Wholesale and Travel Retail channel included 277 Third Party Operated Stores (TPOS). The brand was also present in Department Stores and high-level multi-brand Specialty Stores.

In teh first quarter of 2016 the retail distribution channel posted consolidated Revenues down 4% both at current and constant exchange rates; the wholesale channel registered an increase in revenue of 1% (stable at constant exchange rates) compared to similar period in 2015, also thanks to the good performance of the Travel Retail channel.

Among the product categories, shoes registered stable revenue in the period, while handbags and leather accessories reported revenue down by 3%. Fragrances were up by 2% versus the same period of last year.

The group's net profit reached 34 million euros, as compared to 31 million euros in quarter one in 2015, marking an increase of 10%.