FDRA promotes Matt Priest to CEO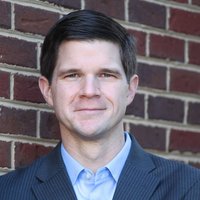 The Footwear Distributors & Retailers of America (FDRA) announced the elevation of FDRA President Matt Priest to the role of Chief Executive Officer (CEO)

Mr. Priest joined FDRA in 2009 as President. Prior to joining the organization, Matt served as Deputy Assistant Secretary and Senior Advisor to the Secretary of Commerce on Trade at the U.S. Department of Commerce. He also served as a senior legislative aide on Capitol Hill.

"Matt has proven himself to be a thoughtful and extremely effective leader, driving FDRA to new heights in service to our amazing industry", commented Mr. Rick Muskat, Principal at Deer Stags Concepts and FDRA Chairman, adding: "Elevating Matt to CEO is a logical next step in recognition of his invaluable service and continued success as the footwear industry's chief advocate."

Matt Priest added: "I am honored and humbled by the trust and confidence FDRA leadership has placed in me as chief executive of this amazing organization. All of us at FDRA go to work every day focused on being the most impactful and effective organization we can be for our industry. I can't wait to continue the hard work ahead of us, ensuring the footwear industry and our members have an invaluable and effective trade association meeting their vital business needs all year long."

FDRA, with more than 7 decades of existence, represents over 80% of the footwear industry in the US supporting more than 130 companies and over 200 brands designing, producing and selling footwear to consumers all over the globe.