European Union footwear market with solid growth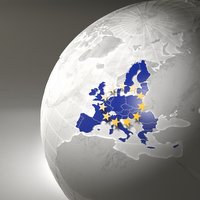 During the first quarter of 2014 the European Union registered a 7% increase in both quantities and value of footwear imported, after a modest increase of 3% in 2013. Growth also characterized the exports in the overall performance of the Union (quantities up by 15% and value up by 8%)

Imports

The European Union (EU) imported 1 155.7 million pairs of footwear valued at 10 513.3 million euros, representing a 7% increase (quantities and value). This growth performance is mainly driven by intra EU imports (10% variation in intra EU imports compares to 2% in extra EU imports). Main importers of footwear in the European Union during the first quarter were Germany (2 162.7 million euros), France (1 544.9 million euros) and Italy (1 160.4 million euros), and United Kingdom (1 086.9 million euros).

France's imports registered a 4% growth rate, a modest performance in the period, if compared with the 9% increment in Germany and 14% in the United Kingdom. Italy presented stable imports in the period (0% variation).

German growth was driven by both extra EU imports (with an extra 92.0 million euros (+8%)), and intra EU imports (with an extra 94.6 million euros (+11%)). Biggest growth rates occurred in footwear coming from the Netherlands (38%), Thailand (+29%) and Vietnam (+24%); all other countries of origin registered more modest but positive variations, apart from Belgium (-12%), Spain (-6%) and Indonesia/ Austria (-4%) with decline on footwear supplied to Germany.

The United Kingdom registered a 24% increase in its intra EU imports, reflecting an extra 99.6 million euros of footwear entering the country, and a 6% growth in extra EU imports (extra 31.7 million euros) with main increments occurring in footwear imports from The Netherlands (54%), Denmark (42%), Hong Kong (39%), Belgium (38%) and Ireland (37%).

France's imports grew in the extra EU markets (+4% representing an extra 19.3 million euros), but the increase in intra EU markets was much more impressive with an extra 45.5 million euros (+5%). Main countries of origin performed differently, with declines in Romania (-55%), Thailand (-20%), Tunisia (-17%), Brazil (-10%), Portugal (-7%), the Netherlands (-5%), Malaysia (-3%) and China (-2%). All other countries grew their share, with particular note to Vietnam with a 46% increase.

Exports

On the exports side 532.5 million pairs valued at 9 172.0 million euros were registered in the same period, which compares to 463.6 million pairs worthing 8 516.1 million euros in 2013. This reveals a 15% increase in quantities exported and 8% in value. Within the EU different performances have been registered, in a combination of two digits growth in some countries (Lithuania, Belgium, Cyprus), more modest growth in other countries and significant s (like 40% in Latvia).

If we look into the performance of the industry's main producing players: Spain grew 5% (755.5 million euros in Q1 2014 compares to 722.0 million euros in Q1 in 2013), Italy 2% (2 357.7 million euros from 2 270.5 million euros) and Portugal up 10% (481.3 million euros from 437.3 million euros).

Italy presented the same growth rate for intra and extra EU exports (2%), with different performances in the main destinations outside the EU: the United States grew 17% and Russia was down 17%. At the same time, Italian exports to China, which more than triple between 2010 and 2012, registered a modest 3% growth during Q1.

France's performance is quite similar in both geographic areas (2% intra EU exports and 1% extra EU exports). The Netherlands grew its exports to other EU countries by 12%, but exports to countries outside the EU declined by 10%. Portugal is the only country from this top of main players with a performance characterized by a higher growth on the extra EU exports: 32% compared to intra EU exports growth of 7%.