Register to continue reading for free
EU-UK Deal: Guide for Footwear and Leather Goods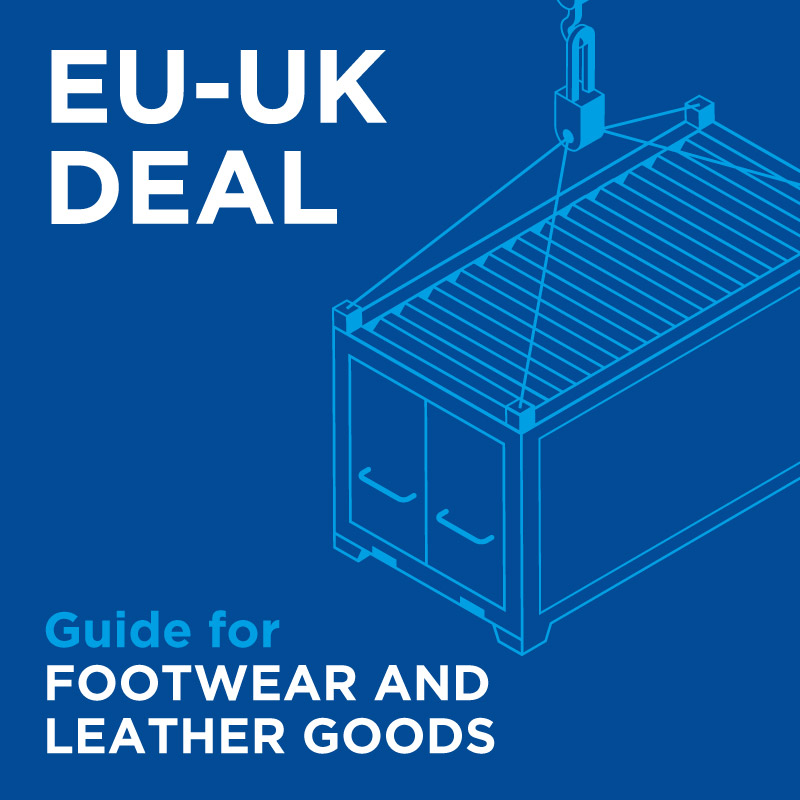 Since the 1st of January 2021, the European Union (EU) and United Kingdom (UK) are considered two independent customs regions and that has implication on the trade relations between the two parties.
As there is a free trade agreement with no taxes or tariffs on goods or limits on the amount that can be traded (quotas) between the UK and the EU, one might think that we are living in a similar situation to what we had in place when the UK was part of the EU.

Nevertheless, the United Kingdom is now a third country (outside the EU), and vice versa, so all the formalities of such status will apply. As a consequence, new checks were introduced at the borders, such as safety checks and customs declarations, and businesses need to be prepared for new procedures.
Inside this practical guidebook we cover the main aspects of the deal taking into consideration the responsibilities of the EU Exporters and UK Importers. We explain the Rules of Origin for Footwear and Leather Goods, as well as the procedures involving the import and export flows. With particular attention to the Statement on Origin and the Rex System registration.

After reading the document you should be able to answer the following questions:
What are the key aspects of the deal I need to know?
How can my shoes or bags be considered originating?
How can an exporter issue the Statement on Origin?
I am an importer; how do I prove how goods were obtained?
Who will need and EORI and REX numbers?





Contents of the Guide

Executive Summary
Context of the New Agreement
Negotiation
Production of Goods: Specific Rules of Origin
Statement on Origin
EORI and REX Numbers
Export Procedure (EU)
Import Procedure (UK)
Customs Verification
New UKCA Marking for PPE
Practical Checklists
<![endif]>