Ecco's strategy towards 2020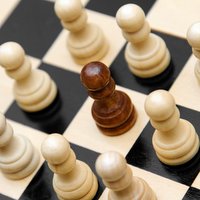 By 2020 the footwear giant expects to reach a direct-to-consumer share of 50%. 20% of this is expected to be achieved through online channels
The Denmark-based footwear giant believes that a higher share of direct connection to consumers will provide many opportunities for the groups' growth. To achieve a 50% share in the direct connection with customers, Ecco is planning to open more then 400 shops over the next six years, while it improves its retail supply chain. Key improvements will include owned and operated shops, as well as partner shops and upgrades in existing stores.

With this objective in mind, more Ecco's investment will be directed towards driving sales, while focusing on brand strengthening and market consolidation. New shop opening and IT investment will support the retail and online operations. Behind this integrated strategy is the company's belief that more than ever, consumers expect to be served across both channels.

In 2015 sales and retail investments will further increase by 75% to 21 million euros. This will represent 29% of the total investment budget compared with a 21% share in 2013.

Ecco' strategy for the next five years follows the announcement of another record year, with sales and profits achieving outstanding levels in 2014.