Cork and footwear, a perfect mixture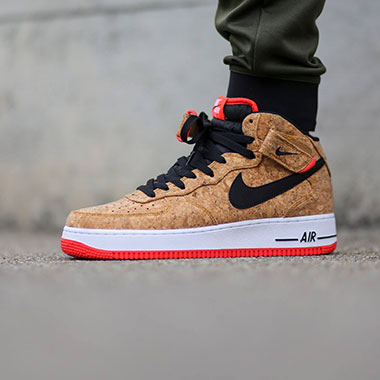 Cork is a clever option for footwear producers who wish to create something unique and environmental-friendly. It can also be a very profitable opportunity
It's no news that consumers are looking for
new materials, design, and features
when buying footwear.
Eco-friendly materials
have been trending for a while and new environmental-friendly shoes (and companies) continue to appear.
Cork is a promising materials when it comes to
renewable and flexible materials.
Cork is lightweight, elastic and flexible, which makes it use to work with.
Environmental footprint is low
since this material can be extracted from trees (without harming them) every 9 years and it's renewable. For instance, Sole footwear is using recycled old wine corks for orthopedic footwear (sandals, shoes, flip flops and others).
Another known brand that has done some experiments with cork was Nike. The brand created a new variant of the air max 90 with cork. The look is definitely appealing, but, unfortunately, the shoes produce too much noise when walking.
Nonetheless, one "bad experience" doesn't mean cork won't continue to be adopted by companies as a material. The number of people who prefer shoes and accessories made from eco-friendly materials, such as Cork, is still increasing.
Not only there is a considerable number of companies who already have some shoes made with cork, there are also brands, like
Rutz
and
ASPORTUGUESAS
, focusing entirely on creating cork-related products.
Cork will remain as an interesting opportunity for companies to create differentiated footwear.