Columbia Sportswear's Chinese joint venture appoints GM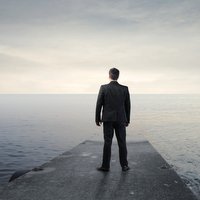 The US-based company and the subsidiary of Swire Pacific Limited announced the appointment of Jason Zhu as General Manager of their China joint venture - Columbia Sportswear Commercial (Shanghai) Co. Ltd.
Jason Zhu will take responsibility for all go-to-market functions, including apparel, footwear and accessories product and marketing, as well as wholesale, direct retail, and e-commerce channel development.

He has an experience of more than a decade with Nike, serving in Shanghai as Senior Strategic Account Director, Senior Marketplace Management Director, and Action Sports Category General Manager, and as Global Category Business Development Director for the Jordan brand while based at global HQ. A native of Shanghai, Jason Zhu began his business career with Proctor & Gamble after graduating from Fudan University.

"We welcome Jason to the Columbia team and are confident that his proven leadership and experience in the China sportswear market will be invaluable as we continue to invest in the significant long-term opportunities we see for the Columbia brand", stated Columbia CEO Tim Boyle.

Zhu added: "Columbia Sportswear and Swire Resources have built a solid foundation on which to grow. I am honored and energized by the opportunity to join the company at this important time as we seek to extend its legacy of leadership in the China market."

Columbia Sportswear Company, founded in 1938 in Portland (Oregon) is a company of active lifestyle apparel, footwear, accessories, and equipment in sold in approximately 100 countries.

Swire Resources Limited is a subsidiary of Swire Pacific Limited, a group holding businesses in five operating divisions: Property, Aviation, Beverages, Marine Services, and Trading & Industrial. Swire Resources acts as the holding company for extensive retail and wholesale interests in sports and lifestyle footwear and apparel, operating over 200 retail locations in Hong Kong and Mainland China, primarily consisting of single brand concept stores and three multi-brand sports and casual retail chains.