Clarks will install Customer Facing Devices in its stores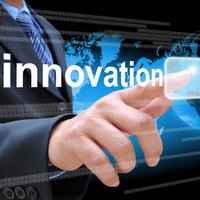 The UK-based shoe manufacturer and retailer announced a partnership with Moki Total Control to deliver digital experiences via LG tablets in its 566 United Kingdom and Republic of Ireland stores
"In an increasingly omni-channel retail world, there can be disconnects between the online and offline experiences", stated Stephen Foulser, Managing Director UK & ROI at Clarks, adding: "Digital automation from Moki enables us to deliver product information to store staff's fingertips so they can keep customers engaged throughout their visit. This ensures our physical and online experiences mirror each other, while also increasing sales by reducing abandonment and maximizing up-selling and cross-selling opportunities."

The first phase of a three-year, multimillion pound, digital automation programme for Clarks will use in-store Customer Facing Devices to drive digital interactions and augment the way footwear is sold in brick-and-mortar locations.

Tom Karren, CEO of Mok, the partner for this investiment said: "We are delighted to work with a quintessential British brand like Clarks as it continues on a next generation customer engagement journey. In an increasingly digital world, the physical store is enjoying a renaissance with store staff at the heart of this transformation. Thanks to Customer Facing Devices, retailers can bridge digital and physical experiences delivered through contextual and relevant interactions in-store, which is where long-term brand loyalty is created and nurtured."

By unpacking the device and connecting to Wi-Fi, Moki's software automatically fully configures the device, installs required apps and locks down the device, significantly reducing total cost of operations. Moki Total Control software effectively eliminates complexities associated with employee level administration of devices, enabling cost effective management, security and analytics throughout the lifecycle of Customer Facing Devices. Moki's implementation partner, Jade Solution, will deploy its CROWD smart wireless solution and provision new devices throughout Clarks' stores.