Changes in Under Armour's senior management team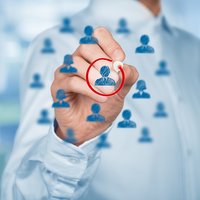 Henry Stafford, Chief Merchandising Officer, has decided to leave Under Armour after six years of service
Mr. Stafford first joined Under Armour in 2010, leading the company's Apparel team, eventually becoming President of North America, before his appointment to Chief Merchandising Officer in December 2014. He will now be leaving Under Armour in July 2016.

"Since joining us in 2010, Henry has been an incredible partner and helped us build our brand and tell our story. First through his leadership in Apparel, then by heading up our North America business, and most recently by driving merchandising of our products throughout the world. I would like to thank Henry for his strong leadership and contributions over the years", stated Kevin Plank, Under Armour's Founder and Chief Executive Officer.

Kip Fulks will assume the Chief Merchandising Officer responsibilities on an interim basis, including oversight of product, innovation and merchandising.

The company also announced that Michael Lee, co-founder of MyFitnessPal, will be assuming the responsibilities of Chief Digital Officer as Robin Thurston will be leaving the Company in July 2016.

"I want to take this opportunity to thank Robin for his vision and leadership in building the Under Armour Connected Fitness community from the ground up, helping us grow from the original MapMyFitness platform, to what has now become the world's largest digital health and fitness community, with over 160 million unique registered users across multiple platforms," said Plank.